NC-02: FreedomWorks bucks Brannon, BACKS Holding
They were with Greg Brannon in his 2014 US Senate run, but they're taking a different path in the 2016 race for the Second Congressional District: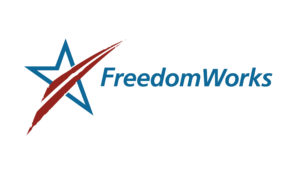 FreedomWorks PAC today endorsed Rep. George Holding (R-N.C.) in the Republican primary in North Carolina's Second Congressional District. Holding has an 85 percent lifetime score on FreedomWorks' Congressional Scorecard.

"Our nation is entering a critical moment in our history. Mounting deficits and crippling debt threaten our prosperity and jobs and businesses are being destroyed by the regulatory state. We need credible, proven conservatives in Washington who will fight for fiscal responsibility and work to restore the Constitution," said FreedomWorks PAC Chairman Adam Brandon. "George Holding is the credible, proven conservative running in North Carolina's Second District, and we're endorsing him in the Republican primary. He is committed to the rule of law, fighting cronyism, and pro-growth policies that will restore prosperity and opportunity."

"Far too many Republicans go to Washington pledging to shake up the status quo, only to become part of it. There is no greater example of that than Renee Ellmers, who has been a constant disappointment to conservatives. We hope that conservatives in the district will rally around George Holding's campaign and send a message to the Washington political establishment," Brandon added.[…] 
Voters in the redrawn Second Congressional District will get to choose between Renee Ellmers, Greg Brannon and George Holding in the June primary.  Ellmers has been busily trying to shed her establishment image and remake herself as a Tea Partier — even going as far as shifting from John Kasich to Donald Trump in the last week of the North Carolina primary.