#ncga: What will Hager DO? (We'll know Thursday.)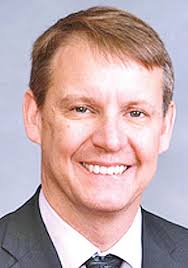 An awful lot of political eyes are on House Majority leader Mike Hager (R).  The word on the street is that he has job offers (1) to be a lobbyist, or (2) to work for Donald Trump.  His third option is to run for reelection, and to position himself as the key intra-caucus rival to speaker Tim Moore.
I am told there is a Thursday deadline for Hager to decide whether he is going to run for reelection or seek one of these other two job opportunities.  Conservatives have had high hopes for the majority leader. His "Mr. Nice Guy" reputation, and his solid conservative record, made him an excellent foil to the Moore-Dollar-Lewis ruling troika in the House.
But critics on the right say Hager has been little more than a paper this session — remaining silent and below the radar as the leadership troika has run roughshod over the rank and file and been peppered with scandalous revelations.
If Hager steps down, the Republicans would have to caucus right away to find a new leader.  I am told that, should Hager step down, the speaker's team will be strongly supporting the candidacy of Rep. Jason Saine.