#ncga: Talking small govt, voting big govt
Talk is great, but it's always good to see it backed up with action.   Civitas Action has released their 2016 conservative effectiveness rankings.     Here are some of the more interesting findings: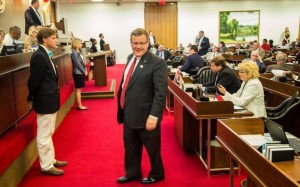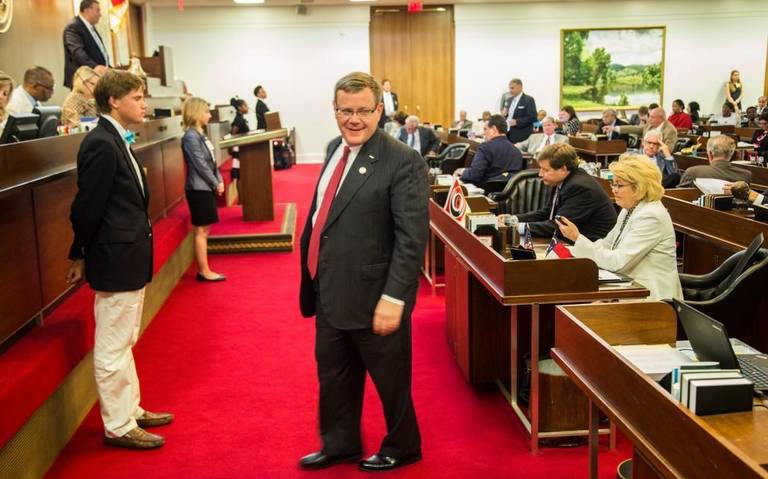 The closer you are to Speaker Tim Moore, the less conservative you are likely to be.  Lincoln County's Jason Saine, chairman of the House Finance Committee (and rumored to have his eye on the majority leader post) has a rating of

57.1 out of a possible 100 points

.  He ranks 65th out of the 120 members of the House.   That score actually TIES him with Speaker Tim Moore.    David Lewis, chairman of the House Rules Committee, scores a slightly-more impressive

71.4 out of 100.

  Rep. Jimmy Dixon of Duplin County TIES Lewis's score.  

Cumberland County's John Szoka

, newly-appointed as House Republican Conference chairman, scored a

57.1 out of a possible 100

.    

 

Nelson Dollar

was the hard right-winger of this bunch — scoring an

85.7 out of a possible 100.

  Kelly Hastings – somehow — scored a perfect 1

00 out of 100.

 (Perhaps The Haymaker scared him straight.)
Conservative Stars.  Pender's Chris Millis scored

a perfect 100.  

Larry Pittman of Cabarrus County and Carl Ford of Rowan County also landed scores of 100.  Greensboro's John Blust was also perfect

.    

Craven's Mike Speciale

scored a 100.

   Wake's Marilyn Avila, Mecklenburg's

Dan Bishop

, Wilmington's Rick Catlin, and Wilkes County's Jeff Elmore all were also in the Perfect 100 Club.
Republicans ranking among Democrats. 

 There were several prominent Republicans whose conservatism — or lack thereof — had them ranking right among the Democrats.

 Jason Saine and Tim Moore were TIED with Democrats Billy Richardson and Garland Pierce.  

Leo Daughtry, Chuck McGrady, and Craig Horn

all ranked right down there among several Black Caucus members. 
Moore County:  We may be in a yellow-dog Republican district, but our legislators sure didn't light any fires.  

Jamie Boles

ranked 12th with a score of 85.7

. 

Allen McNeill

pulled down

a weak 57.1 out of a possible 100. 
Okay, let's move over to the other chamber:
Hickory's Andy Wells

, with his

score of 87.5

, made him the conservative star of the Senate.

 Bob Rucho

bows out with

a score of 83.3

.

Tom Apodaca, Phil Berger, Harry Brown, Bill Cook, Jerry Tillman and Chad Barefoot

all scored 75

.   Buck Newton, running for state attorney general,

scored 71.4 out of 100

.
Fletcher Hartsell was the caboose of the GOP caucus – -coming in at the rear of the group with

an unimpressive score of 50 out of 100.