#ncga: Tool-time with Tim!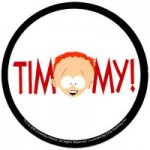 Every so often , something pops up in the political arena that forces you to ask: Are these people really this stupid, or is there some really sneaky and devious motive behind this that we just haven't figured out yet?
We brought you details some time back about Speaker Tim Moore and the convoluted, questionable scenario where his campaign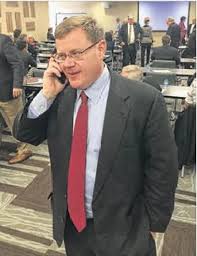 PAYS HIM to campaign and PAYS RENT on a condo in Raleigh HE OWNS.   Now, the drivebys have latched onto a very strange situation involving Moore's house in Raleigh: 
Two former state lawmakers got an unusual payday this month from House Speaker Tim Moore – $67 each for replacing a range hood and taking down two bathroom mirrors in the Raleigh condo Moore rents from his own business.

Moore paid Edgar Starnes and Mitch Gillespie after The News & Observer inquired about the work. Starnes is the legislative liaison for the State Treasurer's Department, and Gillespie is a senior policy analyst on Moore's staff.

All three worked together as Republican House members for much of the past decade. Starnes, of Caldwell County, was majority leader while Moore served as the powerful Rules Committee chairman under Speaker Thom Tillis.

Gillespie, of McDowell County, had been a top budget writer before leaving the legislature to join Gov. Pat McCrory's administration as an assistant secretary in what is now the Department of Environmental Quality. He joined Moore's staff shortly after Moore won the speaker's job, and after DEQ officials demoted Gillespie to a position in the western part of the state.

In October, Moore was updating the condo, which he bought in 2013 through a company he owns called Moore Properties of Kings Mountain. He uses his political campaign money to pay his company the rent on the condo when the legislature isn't in session. He uses his per diem from the legislature to pay rent during the session.
Get that?  Paying HIS company with campaign money HE collected from lobbyists.  MORE: 
[…] Moore said those updates included a new oven, dishwasher and refrigerator, as well as new countertops for the kitchen and bathroom and a new toilet. He showed billing documents from Lowe's for the items and installation work, but did not provide copies of them.

He based the $67 payments on a $114 estimate Lowe's gave him for replacing the range hood, and an additional $10 labor for taking down the mirrors.

[…]

Moore said that he planned to have Lowe's take away the old appliances, but that Gillespie said he could find a home for them. Gillespie then stopped by the condo one night when Moore was out of town to take down the old range hood and two mirrors, Moore said.

Starnes was with Gillespie. Starnes said he offered to help because both men are friends. So they took down the mirrors and then the range hood. Gillespie noticed the new range hood was at the condo, so they installed it.

At that point, Moore called. Gillespie told him what he and Starnes had done. Starnes said in an interview he told Gillespie to tell Moore the bathroom would need repainting with the mirrors removed.

Gillespie relayed that to Moore, Starnes said, and then Gilllespie asked Starnes whether he would "volunteer" to do the repainting.

"I said thanks but no thanks," Starnes said. He estimated the two of them spent about 90 minutes at the condo.
Now HERE comes the hinky part:
As a liaison, Starnes is considered a lobbyist. Lobbyists generally are prohibited from providing things of value to lawmakers under reforms passed a decade ago after scandals involving Jim Black, then the House speaker. Moore, Gillespie and Starnes were in the legislature at that time.

Moore said he hadn't originally asked Starnes to do the work, and didn't think about any lobbying law implications when he learned Starnes had been involved. Moore also said he had offered – through Gillespie – to pay Starnes to repaint the bathroom.

When The N&O mentioned the lobbying law, Moore and Starnes checked with legal advisers who told them they are covered by an exemption in the law for those with established friendships.

"I'm confident there's nothing improper in what Edgar did, and I'm confident that he didn't do anything other than help a friend," Moore said.

He also said another staff member, Jason Soper, had gone to the condo during one lunch hour to let the Lowe's workers in, and Soper had helped Moore and Gillespie load the old appliances on Gillespie's truck.

Moore said the help from Soper and Gillespie springs from a team spirit among his staff in which everyone looks out for one another. None of their help took place during state work time, Moore said.

It sounds innocuous. But here's the wrinkle: Gillespie, in a phone interview, repeatedly denied doing work on the condo.

"I don't have any comments," Gillespie said. "I didn't do any work on his condo, so that's all I've got to say."

He was later made aware of Moore's explanation of events, but he directed questions to Moore's spokeswoman, Mollie Young. A request to her to talk with Gillespie did not lead to a second interview.
Moore says Gillespie worked on his condo and got paid.  Gillespie vociferously denies it, and then gets quarantined away from the media.  Take a rather innocent looking situation, and then start acting so creepy and suspicious that it starts making people wonder what the hell you are really up to.  *Brilliant!*