#ncga: Tim's (TALL?) tale of the text message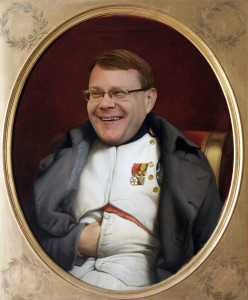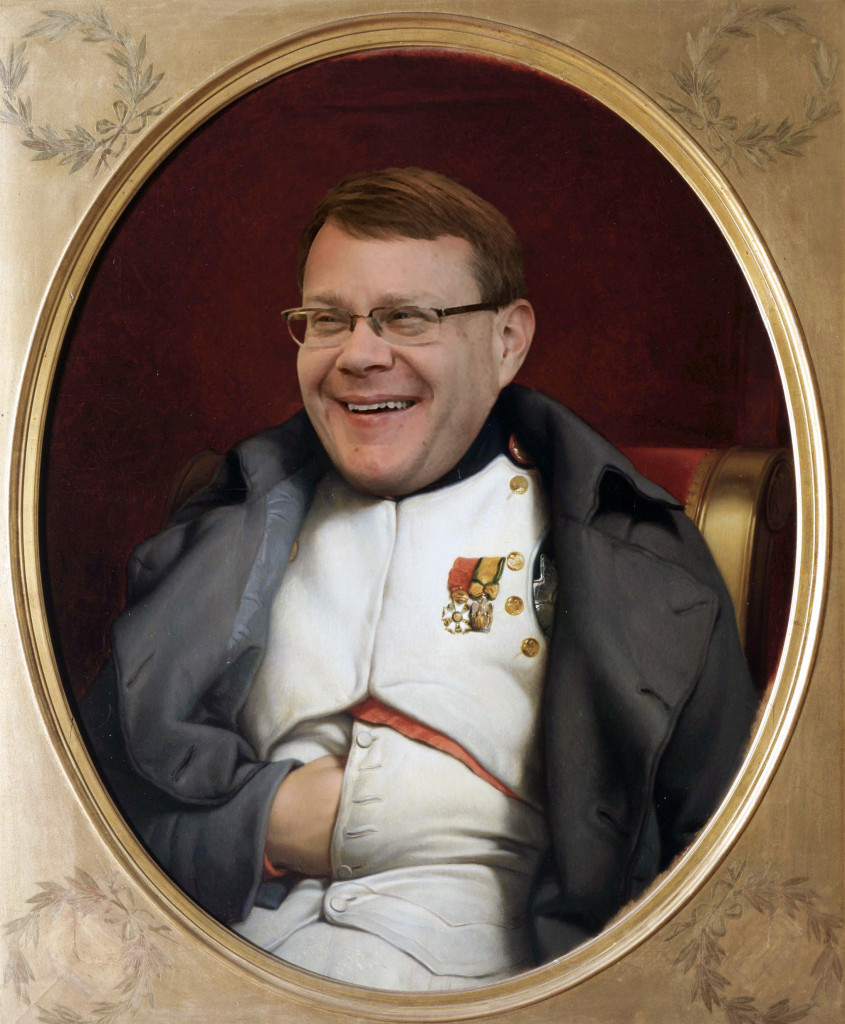 A lot of politicians are good at telling lies — and making sure they stand up to scrutiny.  Many, fortunately, are not.
Richard Nixon was done in with tape recordings.  Nowadays, a lying politician can be done in with the simple forwarding of a text message or email conversation.  
About a year ago, the Cleveland County attorney got shoved aside to make room for House speaker Tim Moore – –at a higher retainer and hourly fee.  Moore and his supporters brushed off questions about the deal by saying the speaker was approached by the county board about the job. *He didn't reach out to them.*
Weeeeell, WBTV's Nick Ochsner — the only driveby still doing honest work and working for the people —  has some new information about all that: 
Questions continue to surround the Cleveland County Board of Commissioners' decision to hire Tim Moore as their county attorney. Moore, a Republican from Shelby, is also Speaker of the North Carolina State House of Representatives.

On Your Side Investigates began digging into Moore's hiring as county attorney last August, after the outgoing county attorney, Bob Yelton, wrote an open letter criticizing the commissioners' decision to replace him with more and questioning the chain of events leading up to the decision.

Moore's contract with the county calls for him to be paid a $25,000 yearly retainer and bill at $250 per hour he spends working for the county.

Yelton, the attorney Moore replaced, billed at $220 per hour and had a yearly retainer of $23,760.
Keep in mind, Moore is being paid simultaneously to (1) be speaker of the House, (2) serve as Cleveland County attorney, and (3) run his law practice which represents all kinds of governmental entities as well as private interests with, um, "needs" from the state.   More: 
[…] The Cleveland County Board of Commissioners formally voted to hire Moore in early July, following roughly a month of private discussion and negotiation between the board, Yelton and Moore.

A Raleigh News & Observer article from July 10, 2015 highlighted Moore's new job as the contract county attorney.

In an interview for the article, Moore made it seem as though the commissioners approached him about taking the county attorney job.

"The county was looking for an attorney, and they know that I've represented different government units over the years," Moore is quoted as saying in the article. But Yelton's article, penned in late July, he said he was assured he would remain as county attorney.

"In a July 10 article in the News & Observer, Speaker Moore was quoted as saying 'When I was approached about my interest…' Again, someone is not telling the truth," Yelton wrote.

Cleveland County Board of Commissioners Chairman Jason Falls, who is a distant relative of Moore's, doubled down on the notion that the board approached Moore in a follow-up article by the News & Observer on August 19, 2015.

"The commissioners reached out to Tim," Falls told the N&O. "He's well-known in our community. He's a known quantity. We felt that would be a good fit."

But a text message obtained by On Your Side Investigates between Moore and Cleveland County Commissioner Susan Allen shows Moore expressed interest in taking the county attorney job as far back as March 2015.

In the text message, Allen had sent Moore the official job posting for a newly-created assistant county attorney position. Moore responded by saying he was interested in the county attorney job.

"I would be interested in applying to be the attorney for the board if that opens," Moore wrote in response to Allen's text message.
MMMM-kay. The "assistant" attorney job was being advertised. Moore was informed.  *And he replies that he'd really, really, really be interested in THE BIG JOB — you know, IF it should come "open," Hint, hint. Wink, Wink.*
Ochsner points out that Moore has regularly used associates from his firm to cover for him at county meetings — even though the county contract is with HIM, and not his firm.  The reporter also raised another interesting question about the affair:
[…] Moore was officially appointed county attorney by a vote of the county commissioners on July 7, 2015. But minutes from the boards closed session on June 2, 2015 show the decision to fire Yelton and hire Moore had been made in secret more than a month earlier.

Public minutes of the board's June 2, 2015 meeting show the board went into closed session to "discuss a personnel matter."

"Commissioners then went into closed session and discussed the assistant county attorney position, with respect to interviews, and to make the Board aware of intent to hire a candidate. No action was taken," the minutes read.

DOCUMENT: Open-session minutes of the June 2, 2015 meeting

But the minutes of the closed session, which were obtained through a public records request, show commissioners discussed and agreed to take action on the county attorney position in addition to the assistant county attorney job.

"The board discussed offering the position to Tim Moore, reaching consensus to reach out to Mr. Moore with an offer," the closed session minutes say. "Commissioner Falls asked the Board how they wanted to handle the transition with Mr. Yelton and the following action was decided."

"ACTION: It was decided to talk to County Attorney Yelton two weeks after Mrs. Leslie-Fite accepted the (assistant county attorney) position and that it will be Commissioner Falls and Commissioner Hawkins that will meet with Mr. Yelton."[…]