#ncga: Time for Moore county legislators to produce, or GO HOME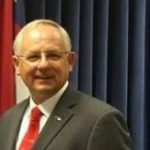 Moore County and Randolph County are two of the most reliably Republican counties in the state.  Political pros rank them somewhere in the R+20 or +30 range, which is a fancy way of saying a Democrat has no chance in hell there. 
With that kind of partisan support, you'd think you'd see more conservative voting records coming out of the people representing them in Raleigh. But Allen McNeill of Randolph County and Jamie Boles of Moore County in the House, and Randolph's Jerry Tillman in the Senate, have  compiled some quite pungent, unimpressive voting records during their time on Jones Street.
For 2016,The American Conservative Union awarded conservative rankings of 46% to McNeill and 62% to Boles.  (The House average rating was 50% and the Republican average was 59%.)   Tillman got an 80 percent ranking.  (The Senate Republican average was 79%.)
For 2016, Civitas gave Boles an 85 and McNeill a 57.  Tillman got a 75.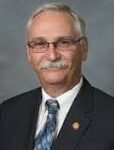 There are some serious issues going on in Moore County that need some serious attention in Raleigh.  All three of our legislators are in the majority of their respective chambers, but we've seen little to no activity from them.
First of all, Moore County's commissioners raised the issue that the county's schools have been short-changed on their fair share of proceeds from the lottery (you know, the EDUCATION lottery) and from the sales tax.  During the 2016 campaign, Boles's primary opponent raised the accusation that a Harnett county legislator scooped up the share of sales tax money meant for Moore County schools and sent it to Harnett County schools.  Boles hasn't made a move to address that situation.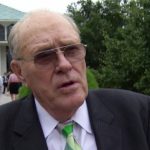 Boles and McNeill are really talking up their committee chairmanships and relationships they're making in Raleigh.  Tillman is still the Senate majority whip.  (And he has a "campaign office" on a Raleigh golf course — 80 miles outside his district.)
Moore County schools are talking up a budget shortfall.  As usual, they're trying to strong-arm county officials into coughing up more of our money.  In the meantime, we have three legislators — allegedly influential figures in Raleigh — who are standing by like spectators while money meant for our schools gets handed off to others. Taken like a school bully snatches lunch money.  
We need a lot less brown-nosing of Tim Moore and a lot more fighting for OUR interests.   LOTTERY, SALES TAX.   Handle them, or go home and let someone else have a chance at it.