#ncga: Tillman defends support for solar subsidies, citing economic development and jobs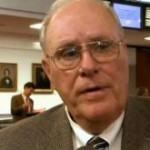 I had a brief, yet interesting conversation with state Senator Jerry Tillman yesterday afternoon.  The legislator left me a message praising my work, but wanting to talk about "a few things" I "got wrong."  O-Kay.  He got me curious.  So, I called him back. 
Tillman was actually calling in response to a story we ran nearly two weeks ago.  Americans for Prosperity (North Carolina) released a 2011 pledge Tillman signed promising to refuse support for any legislation that continues the subsidies for "renewable energy."  We posted that s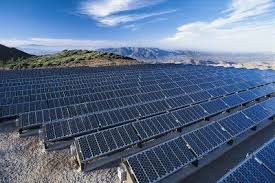 igned pledge, and contrasted it to (1) his work in the legislature in support of renewable energy subsidies, and (2) his recent cheerleading for a solar project in Montgomery County.   It was a post loaded with a lot of documentation and evidence. We waited with baited breath to hear WHAT exactly we had wrong. 
Apparently, the good senator has been receiving an earful about the whole affair. In our conversation, Tillman defended his support for solar energy by pointing out that the subsidies had overwhelmingly passed both chambers of the legislature, by noting senator Burr's support for extending the federal subsidies, and by making a few other points:
"It's not fair to take it all away when these people already have tremendous investments in the ground.  These projects are a big help to these poor counties that really need the investment and the jobs.  The farmers who owned that land got a pretty good deal. They would have gotten hardly anything for that land without the involvement of these solar companies."
We asked the senator why it was our responsibility as taxpayers to ensure that these farmers had success with their real estate investments.  We noted that his position flies in the face of the NCGOP platform.  We also pointe
d out that some solar execs have mentioned their businesses would fold up without government subsidies.  Tillman responded:
"Come on, what energy company — solar, natural gas, oil, fracking — doesn't get a subsidy?"
Tillman reiterated that his support for solar projects was all about helping economically-distressed regions of the state and creating jobs for the people who live there.
We like Jerry Tillman personally. For the most part, he's on the right side of the debates in Raleigh.  But, in this case, it's NOT US who has things WRONG.