#ncga: The dawn of the post-Tillis era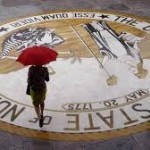 With Mr Big Boy Pants stepping down from the speaker's dais to seek a "promotion" to DC, a huge power void has been created on Jones Street.  It's looking pretty clear that the GOP will still own the General Assembly when the smoke clears in November.  A number of Republicans are making big moves seeking to elevate themselves to the now-vacant speaker dais and other House leadership posts.
Sources with votes on the House floor tell me the leading candidates for the speaker's gavel now appear to be Leo Daughtry (R-Johnston), Nelson Dollar (R-Wake) and Tim Moore (R-Cleveland).  My sources tell me Daughtry appears — right now — to have the upper hand in that group.  I am hearing that Daughtry is raising a lot of money for the GOP House caucus.  But there is still a lot of time.  (For the record, we're not thrilled with ANY of those three guys.)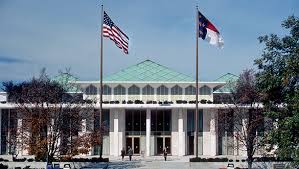 My sources tell me there is a serious move afoot among Republican House members to dramatically reform the job description of the House speaker.  I am told there is a proposal under consideration to strip quite a few powers from the speaker position and put them in the hands of the majority caucus.
Sources tell me that current House majority leader Edgar Starnes is likely to have some competition for that job when the new House session kicks off at the beginning of 2015.   I am told that the names of Jason Saine (R-Lincoln) and Jamie Boles (R-Moore) are being floated as potential majority leader candidates.