#ncga: The cost of doing business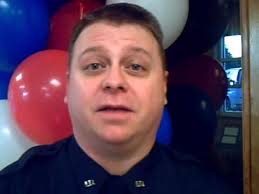 The ZZ Top analogies and raucous laughter must have finally gotten to state rep. Jason Saine.     He finally decided to address our story on his big clothing buy, with campaign funds, with driveby emeritus Jim Morrill: 
N.C. Rep. Jason Saine on Monday defended spending more than $19,000 in campaign money on clothes, including some from a custom tailor in Charlotte.

Saine, a Lincolnton Republican, cited the spending on his most recent campaign report. It was first reported on The Daily Haymaker, a conservative website.

Saine spent $17,908 on clothes from Tom James Co., which bills itself as "the world's largest manufacturer of custom clothing."

Saine reported spending another $826 for shirts at Joseph A. Bank and $381 on clothes at Belk.

"I get the sticker shock," said the three-term lawmaker. "But it's part of the cost of doing the business that I'm in. At the end of the day it's a campaign expense … I wouldn't have these but for serving in the legislature."
In a sense, he's right.  If he was NOT the chairman of the Finance Committee — where he is in a position to shake down all kinds of lobbyists — he would not be able to get his hands on this kind of cash to go on this kind of spending spree. 
I decided to check with four people — one former NC House member and three current ones, all Republicans — I know to get some insight on Jason's claim.
To a person, my sources told me they got nowhere near Saine's level of expenditures during their multi-year careers in the House.  The numbers they tossed to me ranged from $3000 to $5000 over several years.  Saine spent more than $19,000 in a six-month period. 
Said one current legislator: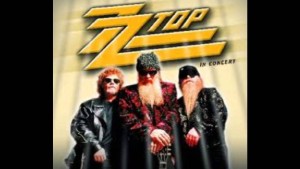 "I go to Jos. A. Bank and take advantage of their buy two, get one or buy three, get two deals.  I also pay for my clothes out of my own pocket.  I have too much respect for my donors and my constituents to do something like he did.  Those people gave me their hard-earned money to pay for things like signs and ads and the like to get reelected."
Morrill had some more from the Lincoln legislator: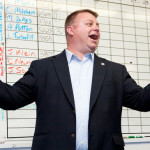 State law allows the use of campaign contributions for expenditures resulting from campaigning for or "holding public office." Legislative rules require men to wear coats and ties during session.

A spokesman for the State Board of Elections said the test is whether someone would have incurred the expenses "but for" holding office.

Saine, who co-chairs the House Finance Committee, said he bought "eight or nine" suits, 20 shirts, two belts and two pairs of shoes from Tom James. He said the arrangement allows for the frequent alterations he said he needs.

"When you're short and fat like me, you can't buy off-the-rack without paying many, many dollars in alterations," he said.
Seriously? That's the ONLY place in the entire state to buy suits and get them altered? And there's not a single place in his district to spend money on suits or clothing alterations? Not ONE?
Saine loaned his campaign $10,000 in 2013. He said he plans to kick in another $5,000.

He said because he works in IT and social media, his main work clothes consist of Khakis and golf shirts, not suits.
I had suits when I was in elementary school.  (Not "eight or nine."  Right now, I don't have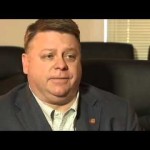 have that many in my closet.)   My folks made sure I had something  to wear to church or nice private functions.  Are we to believe that Saine NEVER owned a suit prior to this year?  He's been in the House a few years now.  The high school kids serving as pages and interns in the House somehow scrape together a coat and tie. 
The former legislator chimed in:
"Saine spent $19,000 over a six month period.  I don't believe Harold Brubaker dropped $19,000 on clothes during his entire 30 year career in the House.  He's dressing pretty snappy now that he's out and doing his lobbying thing."
This whole affair says a lot about the current state of the House and its leadership. In 2009, Ty Harrell got hustled out of the House by then-speaker Joe Hackney for a lot less campaign money mischief than what Saine has apparently perpetrated.  Where is Tim Moore on this? 
This all may end up being kosher.  But it's clearly extravagant and irresponsible.  It's hard to claim you're conservative when you do something like this.  It's also a little shaky to put someone who makes personal decisions like this in charge of making serious financial decisions that affect us all.