#ncga: Tempers appear to flare as GOPers take renewable energy debate to social media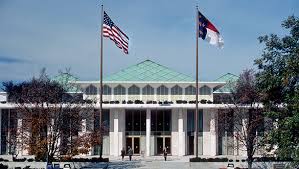 The folks at Civitas have done a bang-up job HERE and HERE of exposing and detailing a rather unseemly relationship between Republican legislators, political consultants, and left-wing environmentalists regarding government subsidies and mandates for renewable energy.
Earlier this week, a GOP-dominated House committee shot down HB 681, a measure sponsored by Rep. Chris Millis (R-Pender) to — among other things — sunset the power-bill inflating alternative energy mandates for the state's public utilities.
In the aftermath of the committee vote, Millis appeared to get the ball rolling on his Facebook page: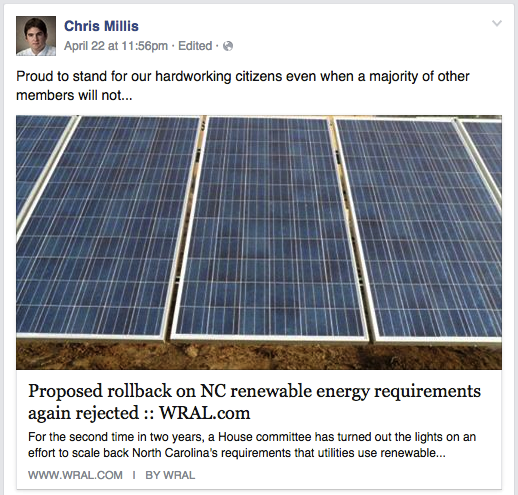 At this point, Rep. John Blust (R-Guilford) jumped into the discussion.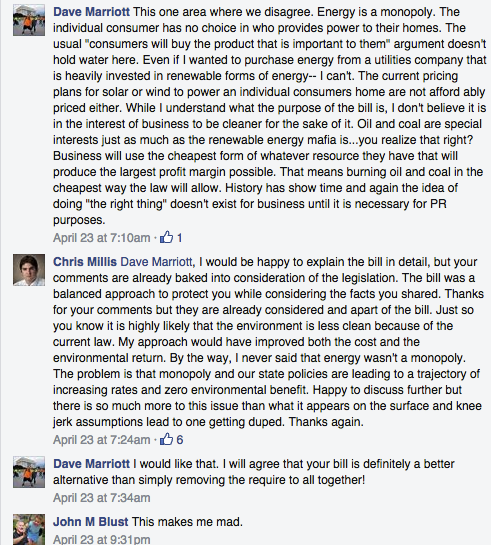 Former Rep. Nathan Ramsey (R-Bumcombe), who lost his 2014 reelection bid, tossed in his two cents.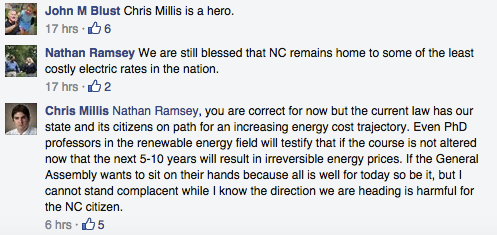 Rep. Kelly Hastings (R-Gaston) joined the discussion.  (He was one of the Republican legislators highlighted in Civitas's  investigative pieces cited earlier in this post.)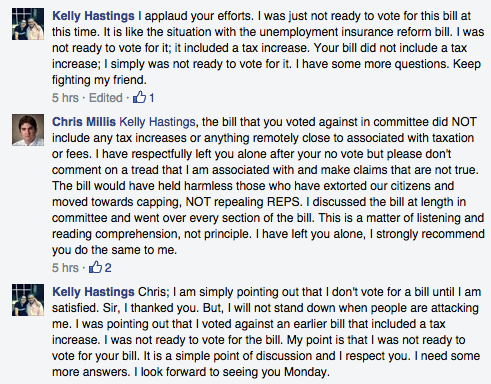 It's pretty clear that Hastings is feeling some heat from the grassroots for his ties to the GOP solar cabal IDed and exposed by Civitas.  He took to his own Facebook page to offer up a defense: