#ncga: *Tap! Tap!* Is this mike on? (*Crickets*)
Well, the George Little political organization hosted a fundraiser for state senator Tom McInnis here in Moore County last night.  How did it go?  Check out this pic from one of our moles and see for yourself: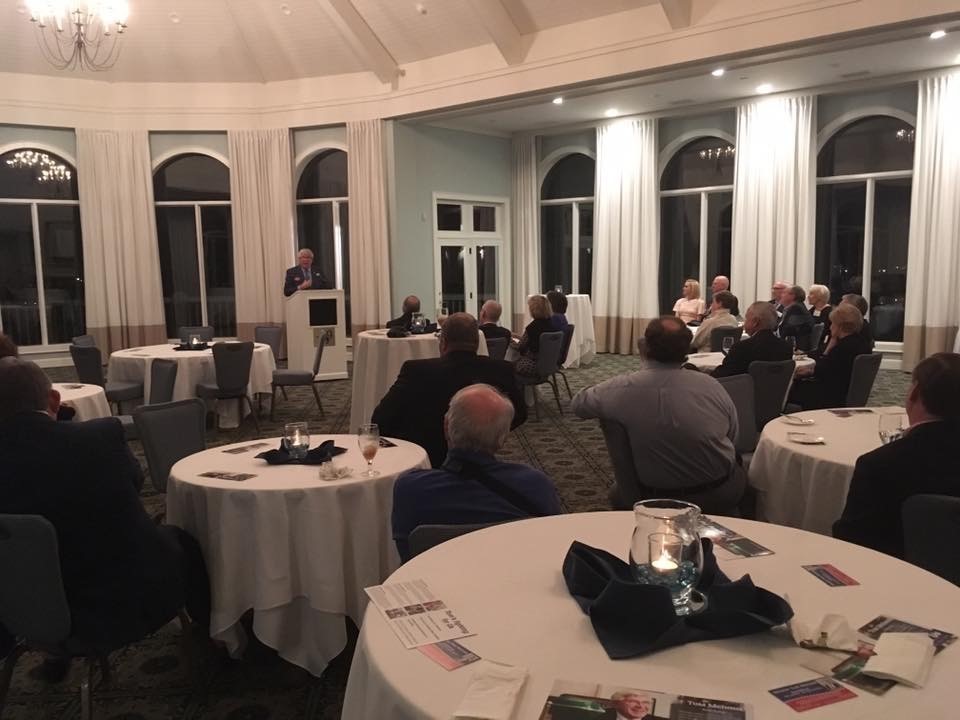 Yep.  That is the senator himself speaking at the front podium in this large, sparsely-populated ballroom at National Golf Club.  McInnis currently represents Anson, Richmond, Rowan, Scotland, and Stanly counties.  In  2018, his district will drop Rowan and Stanly, but pick up very-Republican Moore county.
(For what its worth, my moles tell me the above photo captures nearly all of the attendees.)
McInnis has picked up primary and general election opponents from Moore County — and there are still six more days left in the filing period.  My moles in the room tell me that senate president Phil Berger was a conspicuous no-show last night.  It was probably a smart move. (*Though, "King George" is probably not too happy about it.*)
The husband of McInnis's GOP primary challenger sits on the Moore County GOP executive committee, and said challenger also happens to be a sitting GOP elected official within the county.  Interference in the primary race by Raleigh establishment types might not be taken too kindly by Moore Republicans.