#ncga: Stop the presses! An update from Miss Mollie on THE DEAL
Speaker Moore's spokesmodel chimed in today with an update for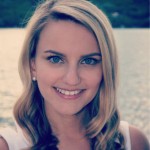 all of us in the House Republican caucus:
From: Mollie Young (Dir. of Communications, Speaker Moore's Office)
Sent: Saturday, September 12, 2015 3:28 PM
To: @House/Republican/Members; @House/Republican/LAs
Cc: @Speaker Tim Moore's Staff
Subject: UPDATE: Budget Agreement!

Dear Caucus Members –
There are some conflicting media reports about a potential tax package, and I wanted to be sure to clarify.

After a tentative budget agreement was reached last night, Speaker Moore and Senator Berger went back to the negotiating table to discuss a tax package, and whether it will be included in the budget or not. A potential compromise was reached by 1am, but discussions will continue throughout the weekend and will need to be discussed with Caucus.

Again, it is the Speaker and House Chairs intention not to release any details to the public until negotiations are complete and Caucus is briefed.

For planning purposes, please arrange to be back in Raleigh on Monday morning to meet, review, and discuss the budget and this new tax element. The Majority Leader's Office will schedule and update you all on when this Caucus meeting will take place. Please keep an eye on your email throughout the weekend.

If you have any additional concerns about these reports or any questions, please feel free to call me on my cell at anytime.

Thank you,
Mollie Young
Director of Communications
NC Speaker Tim Moore
Here's what WE HEAR: The Senate has said they will not be supporting any deal that does not include the ol' sales tax redistribution concept we heard so much about earlier in the session.  The House — and the governor — don't care for that idea too much.
 We also hear the solar tax credits are 'toes up.'   But, there is a lot of time for things to change. 
Stay tuned.