There is a lot of hubbub about the state budget right now.  We're hearing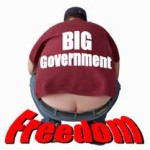 a lot from county and city officials moaning about how hard it is to do business without x-amount of dollars from the state.
We thought it might be a great time to take a look at just what it costs to do "the people's business" at the local level across the state.  John Locke's Michael Lowrey released a report on that subject last month that analyzes the numbers through 2013.
Lowrey starts off with a look at statewide numbers: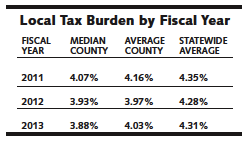 Republicans took over Raleigh in 2010.  It was the height of "the conservative revolution."  As you can see, the local burden dropped locally and statewide from 2011-2012, but the average county and statewide average burden rose from 2012-2103.
He also looks at the local tax and fee burden by county as of 2013.  Dare County had the biggest burden as of 2013 — nearly FOUR times the North Carolina median and TWICE that of the next closest county (Currituck). 
Mecklenburg County came in at #3, while Durham County came in at #5 and Wake came in at #7.
Here in the Sandhills, my home county of Moore came in at 17th highest burden per person, while Lee County (Sanford) ranked 22nd. 
When you look at the cost of government (tax burden), in terms of percentage of per capita income, Dare County tops the list at THREE times the state's median.  In this category, Brunswick comes in at a distant second.  Durham County ranks 5th while Mecklenburg comes in at 9th.  Lee County comes in at 15th.
In terms of combined property tax burden, Dare County again tops the list at more than TWICE the state median.  Brunswick County was at 4th, while Durham came in at 6th.  Mecklenburg came in at 9th.  Lee County is at 16th, while Moore County came in at 33rd.