#ncga: Speaker Moore's new right hand man? A Dem.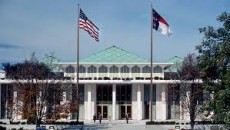 Thom Tillis's chief of staff enjoyed cavorting with lobbyists of the female persuasion.  New speaker Tim Moore's chief of staff apparently likes cavorting with the Democrats.  
Moore has tapped Clayton Somers of Chapel Hill to run things for him in the speaker's office.  Until December, Somers was serving the McCrory administration as chairman of the North Carolina Turnpike Authority.  State board of elections records show that — from 2008 to 2012 — Somers voted in Democrat primaries.  For 2014, he voted "nonpartisan" at primary time.  You have to be a registered Democrat or unaffiliated to vote in a Democrat primary.  We could find no record that he had ever actually voted in a GOP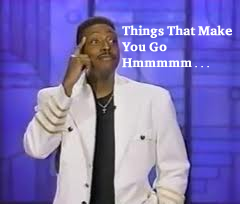 primary.  
Well, you apparently don't have to register Republican, or even accept the basic tenets of the party platform, to get admitted to the House GOP caucus.  So, now it appears you don't actually have to support Republicans at election time in order to advise the Republican speaker of the state House. 
Records show Somers is currently registered Republican, but his voting history sure looks like one of those things that make you say HMMMMMMMM.