#ncga: *Sniff, sniff.* I smell PORK.
The drivebys are trumpeting a great agreement on the budget between the two chambers on Jones Street. This agreement is loaded with the same kind of pork-flavored crap we've grown to expect from Raleigh.  And FIFTY GOP House members signed on to the conferee letter — supporting the budget agreement — without even reading it. 
I asked one of the signatories WHY he endorsed something that he hadn't even read.  His response? "That's the way it's always been done."
Wait.  Didn't you tell us in 2010 and 2012 that things were going to be different in the big city?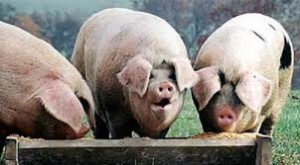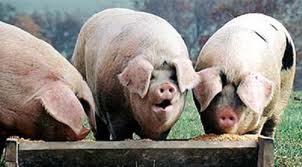 Wash your hands, take a seat at the table, and tuck your napkin in at your neckline.  Here comes SOME of the pork from the budget "deal":
Career and Tech Ed School, Onslow County ($5,000,000)
Jones County public schools construction ($3,000,000 on top of $11 million from last year) 
Recreation grants-in-aid – Watauga, Mecklenburg, Cumberland, Harnett ($1,350,000)
Healing Waters Flyfishing, Inc.  ($50,000)
Sidewalk Projects, Matthews & Mint Hill ($1,000,000)
New Hanover County ($1,000,000)
(non-profit) Triangle Literacy Council   ($690,000)
Gaston Community College Center for Advanced Manufacturing ($3,400,000)
Broadband Internet, Cumberland & Stokes counties  ($500,000)
Food deserts (state subsidized refrigerators)  $250,000
Outdoor Heritage Council   ($100,000)
Regional Wastewater Funding ($6,000,000)
Association of Agricultural Fairs  ($300,000)
Food Commercials ($100,000)
Mitchell Community College Site Prep Part I ($200,000)
Boys & Girls Clubs ($125,000)
High Point Market ($600,000 on top of existing money)
Downtown Winston-Salem Museum ($1,000,000)
South Davidson Resource Center (no-bid grant to non-profit)  $100,000
Eastern 4H Centers ($300,000)
Horse stables for SE Agricultural Center, Robeson County  ($165,000)
Tyron Palace ($100,000)
THIS is jus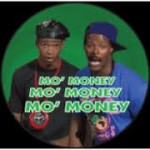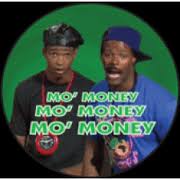 t the tip of the iceberg.  (Wasn't ConnectNC supposed to handle all of the school-related construction needs?) 
We get told there is NOT ENOUGH money for road construction, teacher pay raises, school facilities improvements, and all kinds of other important things.  Yet, there IS money for stuff like THIS.
Folks, we are getting played like one of Charlie Daniels's fiddles.