Met a girl called Lola and I took her back to my place
Feelin' guilty, feelin' scared, hidden cameras everywhere
Stop! hold on. stay in control
Girl, I want, you here with me
But I'm really not as cool as I'd like to be
Cause there's a red, under my bed
And there's a little yellow man in my head
And there's a true, blue, inside of me
That keeps stoppin' me, touchin' ya, watchin' ya, lovin' ya
Paranoia, need destroyer. Paranoia, they destroy ya'
Well I fell asleep, then I woke feelin' kinda' queer
Lola looked at me and said ooh you look so weird
She said man, there's really something wrong with you
One day you're gonna' self-destruct
You're up, get down, I'll come work you out
You get a good thing goin' then you blow yourself out
Silly boy ya' self-destroyer. Silly boy ya' self-destroyer
Silly boy you got so much to live for
So much to aim for, so much to try for
You blow it all with, paranoia
You're so insecure you, self-destroyer
(and it goes like this, here it goes) paranoia, they destroy ya
(here it goes again) paranoia, they destroy ya
Dr. Dr. help her please I know you'll understand
There's a time device inside of me I'm a self-destructin' man
There's a red, under my bed
And there's a little green man in my head
And said you're not goin' crazy, you're just a bit sad
Cause there's a man in ya, knawin' ya, tearin' ya, in to to
Silly boy ya' self-destroyer. paranoia, they destroy ya'
Self-destroyer, wreck your health
Destroy friends, destroy yourself
The time device of, self-destruction
Lies, confusion, start eruption
(yea, it goes like this, here it goes) paranoia, they destroy ya
(here's to paranoia) paranoia, they destroy ya
(hey hey, here it goes) paranoia, they destroy ya
(and it goes like this)
Paranoia, they destroy ya (and it goes like this)
— The Kinks
_____________________________________
I got this in the ol' email so I KNEW my night would be busy:
From: Lindsey Dowling (Rep. Mike Hager)
Sent: Tuesday, December 22, 2015 4:24 PM
To: Lindsey Dowling (Rep. Mike Hager); mike@rephager.com
Subject: House Republican Caucus

Hello Members,

The House Republicans will meet on Monday, January 4, 2015 at 5:30pm at NCGOP HQ; 1506 Hillsborough Street Raleigh, NC 27605. Dinner will be provided.

Merry Christmas!!

Sincerely,

Lindsey Dowling
Director of Policy and Operations
Office of the House Majority Leader
Representative Mike Hager
919-733-5749
I could NEVER have imagined how much my lil' ol' web site would be discussed by the honorables guiding our 'Carolina Comeback.'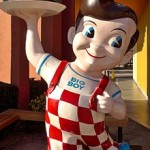 In a discussion led by Rep. Charles Jeter — the inspiration for Bob's (Shoney's) Big Boy — there was much bitching about leaks of caucus bid-ness.  (Speaking of Jeter — does supplying/ renting office space to a self-proclaimed "government relations" expert count as receiving  a gift from a lobbyist while the House is in session?  Inquiring minds want to know.) 
Sources in the room tell me that Rep. Marilyn Avila (R-Wake) proposed the formation of a  three person committee charged with: (1) providing a forum for members to air their grievances. Someone even suggested expanding the committee to interrogating members about leaks to THIS website.
 (As I've said before — I am living rent-free in some of Raleigh's most po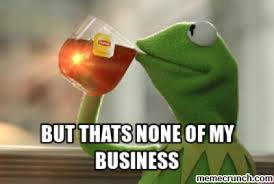 werful heads.)
A member stood up and said: "Don't put anyone in leadership on this committee.  They are the source and subject of so many grievances.  So many problems."
I would pay GOOD MONEY to be in the rom when said committee calls in  — say, former Marine Mike Speciale — for interrogation.  (Though, I probably could get in the room without paying a dime.)  Methinks we'd hear (1) lots of laughter  and (2) profanities we'd never heard before from the witness.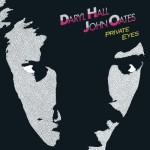 So, "we" are not lecturing members against pay-to-play, spending $19,000 in campaign funds on clothes, or buying a house with campaign funds.  It appears "we" are trying to sweep the dirty laundry under the rug.  What to do, what to do about all of those lumps in said rug???
To top it all off, sources in the room told me that Speaker Tim Moore has proposed hiring a private investigator to identify the leaker(s).  Hmmm. How will said PI be paid?  Taxpayer funds?  Caucus funds?  Campaign funds?  Does state election law address hiring a PI with to root out leakers of political skullduggery and sneakiness?