#ncga: Oh, how those things you sign your name to come back to bite you …
Politicians are eager to win votes and please everybody — ALL AT ONCE.  It's not all that uncommon to see some of those folks coming down on both sides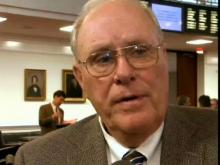 of an issue at the same time.  Some are slippery enough not to leave fingerprints on any particular position.  Others?  Not so much. 
Case in point:  state Senator Jerry Tillman (R).  He's the majority whip for his chamber, and represents Randolph and Moore counties.  Inexplicably, Tillman — who typically votes conservative — has been very impressed with the heavily-subsidized alternative energy industry (solar, wind, etc.) industry.  Judging from his comments in the drive-by media, he apparently views those kinds of projects as great employment programs that really stick it to those money-grubbing oil sheiks in The Middle East.
Tillman even joined Richard Burr and a gaggle of other politicians recently in a public praise-fest for a Montgomery County solar farm financed to the hilt with tax money and backed by the same folks exposed by Civitas. 
Well, the mischief-makers at  AFP-NC have dug up a little gem from just last year: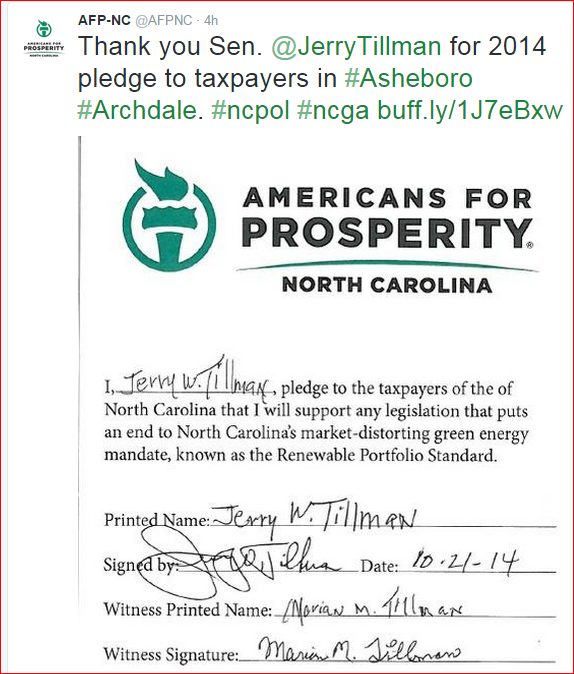 Hmmm.  <*AW-KWARD!*>