#ncga: NC Chamber seeks to pick Apodaca's replacement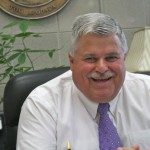 Tom Apodaca has been our very own Donald Trump for the last 14 years he's roamed Jones Street.  He speaks his mind.  He's in your face. He tells it like it is.  
Well, Apodaca is stepping down from his position representing western North Carolina's state senate district 48. Three Republicans are on the primary ballot in this very Republican district  that includes portions of Buncombe, Henderson and Transylvania counties.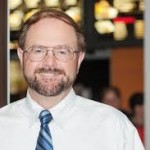 Henderson County's Chuck Edwards is talking the Tea Party game, but appears to be the establishment choice in the race.  Perennial candidate Dennis Justice and former Buncombe school board member Lisa Baldwin round out the field.
During her time on the Buncombe board, Baldwin fought Common Core and the edu-crats tooth and nail.  Lefties and establishment types teamed up to turn Baldwin from a participant in the scrum to a mere spectator on the sidelines.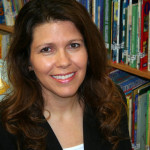 Battle-tested, Baldwin is aiming to take her no-holds-barred conservatism to Raleigh. She's been a consistent voice questioning the excesses of big government and the bureaucrats who drive it.  And it drives all the right people bat$h!t crazy.
But Baldwin is going to have to fight past the money and influence of The North Carolina Chamber first.   The state Chamber — on record as soft on illegal immigration, FOR a gas tax hike,  and FOR Common Core — are putting their money behind Edwards. They've already paid for some slick flyers mailed out to  unaffiliated and Republican voters in the district.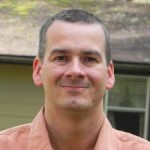 Dennis Justice has already denounced The Chamber's involvement in the race and has pledged to boycott ALL Chamber-related events during the campaign. (You may remember the Chamber's ads suggesting that our kids would die on their way to school in bridge collapses if the General Assembly didn't approve a road bond package.)
In a Republican primary, you can often tell a lot more about a candidate by who is around them than by their campaign rhetoric.  The NC Chamber's rush to Chuck Edwards should have conservatives worried.
Justice seems like a good guy who needs to be in leadership somewhere.  But Baldwin appears to be the safe bet for ensuring common-sense conservative representation for district 48.