#ncga: Nathan West BOWING OUT in HD-115 GOP primary?
According to his primary opponent, THAT is the case.  From a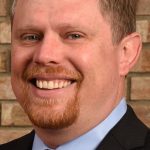 release by the Amy Evans campaign:
(Black Mountain, NC) Former Buncombe GOP Chairman Nathan West announced that he will no longer seek the Republican nomination in the upcoming primary election for NC House District 115 and will fully support Republican Businesswoman Amy Evans.

"After several meetings with Amy and considerable reflection with my friends and family, I've come to the conclusion that she represents our best chance to defeat the incumbent in November's general election," commented West. "And given our local political climate, a divisive Republican primary just won't contribute to that larger goal."

West reluctantly agreed to put his name forward, if only to hold the seat open, because no other Republican candidate at that point had decided to run. Evans ended up filing 15 minutes before the primary deadline closed.

"Had I known Amy was going to throw her hat in the ring, I really wouldn't have jumped in this cycle," said West. "I have a great deal of respect for her: she's smart and she's had an impressive career in business," stated West.

"To be clear, Nathan's name will be on the ballot on May 8th, but he is no longer a candidate for the seat. He won't be running for the seat,"stated Evans. "I want to thank Nathan for his generosity and his support, but mainly for his dedication and service to the Buncombe County Republican Party over the years. I would ask that you join me in wishing he and Sarah and the children ALL the Best in their future endeavors."[…]
West had recently been dogged by published reports about an alleged six-figure child support debt.  (No word yet if that had anything to do with this decision.)
Democrat John Ager is the incumbent in this district.  Ager knocked off Republican incumbent Nathan Ramsay in 2014.