#ncga: Moore of the same, or someting Moore?
I wasn't surprised that Tim Moore was tapped by his GOP House colleagues Saturday to be the next speaker of the North Carolina House.  I WAS surprised that he got the nod on the first ballot against FIVE other candidates.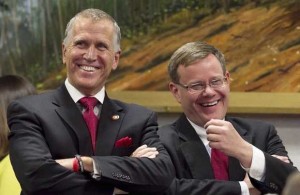 Here's what Moore had to say on Saturday post-victory:
"With a successful November election behind us and new leadership in place, I am anxious to continue to do the work the people elected me to do and to continue to implement policies in the Long Session that move our state forward. I am committed to improving North Carolina through greater economic opportunity, less burdensome regulations and a new vision for educating and equipping our students. We cannot forget the great responsibility that the voters have entrusted with us. I intend to serve the people of North Carolina as a solutions based leader of this institution who values conservative ideals and stands for common sense governing."

After 2 years of growth, the House is looking to continue some of its reforms and initiatives. "We've paid off nearly $2 billion in debt owed to the federal government, reformed an outdated tax system that now puts more money in the pockets of North Carolinians, given educators a substantial pay raise, and taken an active look at some of the most burdensome regulations facing businesses across North Carolina. We also acted on the voter's will by improving the real and perceived integrity of our elections with common sense changes that place us in the mainstream of states on election administration and procedure."
I've heard inside scoop from House members for months that the race had two frontrunners: Moore and Leo Daughtry of Smithfield.  Both men had raised a lot of money to pass along to their colleagues' campaign funds. However, Moore was earning extra brownie points for actually getting out in the field helping his colleagues campaign. 
We have to admit that our hearts were with conservative stalwart John Blust (R-Guilford).  (But, John is a passionate, committed conservative who would be uncomfortable – and a bad fit – in a job that involves ideological and, sometimes, ethical flexibility.)
Moore has scored points with us for his talk about transferring a lot of the speaker's power to the majority caucus.  After years of the heavy hands of Jim Black, Liston Ramsey, and Thom Tillis,  that would be a welcome change.  Of course, in 2010 and 2012, we got promises of a lot of teamwork, and ended up with Therrible Thom's iron-fisted Reign of Therror. So, we'll believe it when we see it.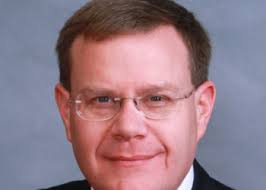 This talk of transparency and openness is in stark contrast to Moore's record as House Rules chairman.  I heard stories from House insiders about Moore huddling behind closed doors with a handful of others making key decisions that SHOULD have been put out there for consumption by the caucus, the House, and — yes — even the public.
Oh, and as with his immediate predecessor, there is some ethical baggage that comes with Speaker-designate Moore. He got caught trying to use state and federal economic development money to renovate his law office building.  Of course, the folks at McClatchy found a few more things:
[…] In the last few years, Moore's legal work has intersected with government business. He works for an investor in a casino the South Carolina-based Catawba Nation wants to build in Cleveland County. Most House members opposed the project, which could expand Las Vegas-style games.

Moore disagreed with his colleagues, and said last year that he had told them of his conflict and withdrawn from any legislative discussion on the issue.

He wanted the state to enter into a compact with the tribe to share the gaming profits.

Moore also represents Cleveland County Water, which has proposed a controversial reservoir.
It's understandable that Moore had to be a "good soldier" while serving in the influential role of Rules Chairman during the Tillis era. But now, Moore has a chance to reintroduce himself politically. The big question is: Will he give us Moore of the same, or something Moore?