#ncga: The brave new world of the House GOP (A rightward shift?)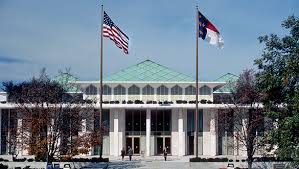 A rightward shift.  That's how two sources – who both had votes in today's leadership vote — described the final results to me.  You can read and watch the accounts by drive-bys, but it's always interesting to hear the inside story from people who know the players and took part in the wheeling and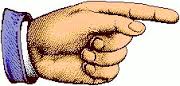 dealing.
Women: My sources tell me that there was a special interest in ensuring a respectable level of representation for women within the House leadership — since that demographic has grown so dramatically over the last couple of election cycles. Wake County's Marilyn Avila was elected deputy majority leader, and Randolph County's Pat Hurley was elected Joint Caucus Leader.  Mount Airy's Sarah Stevens HAD been seen as a good bet to unseat Skip Stam in the race for speaker pro tem — the chamber's second highest office. But, according to my sources, shenanigans got in the way.  Here's how Source A explains it:
"It's pretty clear Skip got Julia in the race to split the anti-Stam, pro-woman vote.  He had his vote, but Julia helped split the folks who were up for grabs or not interested in two more years of Skip Stam.  Folks who really wanted to see an outstanding woman like Sarah Stevens in the number two spot need to thank Julia Howard for throwing a monkey-wrench into the whole thing. There are a number of folks who are hoping that Representative Stevens will not forget what Representative Howard did to her today."
Theam Tillis representin' : The freshmen elected two leaders for their group who had ties to US senator-elect Thom Tillis.  John Fraley of Iredell County was elected freshman caucus leader.  (He was recruited by then-speaker Tillis to primary then-Rep. Robert Brawley, a well-known Tillis critic.)  John Bradford of Mecklenburg County, elected freshman whip, won the House seat vacated by Tillis in November.
Charles Jeter of Mecklenburg County, a Tillis protégé, was elected Republican Conference leader.  He will direct the fundraising and political activities of the House Republican Caucus.  Though, Tillis allies Brian Brown and Pat McElraft were unsuccessful in their efforts to get elected, respectively, deputy majority leader and majority whip.   Goldsboro's John Bell — believed to have been recruited by Tillis to primary beleaguered former Rep. Stephen LaRoque — was elected majority whip.
A rightward shift :  Both of my sources told me — with straight faces — that this vote means a rightward shift for the House Republican Caucus.  Rules Committee chairman Tim Moore was selected for speaker, while Rep. Mike Hager was tapped for majority leader. Said Source B: 
"Tim is more conservative than Thom.  There is no question about it.  And Mike is someone who will be received enthusiastically by the more conservative members of the caucus. Also as significant —  he has a lot of respect over in the Senate. I think — as a result of the Hager selection — you will see a lot more teamwork and cooperation between the House and Senate. "
You might remember Hager for spear-heading the effort to kill the state's alternative energy mandates — the prime suspect in jacking up residential utility rates.  His bill got bounced around five different committees — a practice almost unheard of — before dying.  All sorts of elected House Republican fingers pointed at Thom Tillis as the killer of that bill. 
The next fight:  The next serious discussions for House Republicans, according to my sources, will be about the key committee chairmanships.  Rep. Justin Burr is a leading contender to replace Moore as chairman of the Rules Committee.  Some drama is expected to take place over consideration of Wake's Nelson Dollar  as Budget Committee chairman.  Says Source A:
"Nelson is very proud of himself, and that rubs a lot of people the wrong way.  He is of the opinion that his defecation does not stink.  There are quite a few folks in the House and over in the Senate who wholeheartedly disagree.  Over in the Senate, they don't just hate him.  They hell hate him.  He's going to be a problem if that committee is hoping to work with the other chamber."
David Lewis of Harnett County is a sore subject for a lot of conservatives. I noticed that Lewis, and one of his aides, were listed as the primary contacts on a release announcing the election results disseminated to the drive-by media.  Said Source A:
"David didn't have a prayer in any of the races today.  But, many of us get the sense that he's on Tim's team.  It will be interesting to see where he ends up after the new year.  Some of us get the sense that he might end up as the senior co-chair of the Finance Committee. In that particular group, he is honestly the lesser of a number of evils."