N&O, Democrats say 'Elevator Queen' not doing enough to help illegals
Cherie Berry is in all of our elevators, but apparently she's not in the hearts of the proletariat in The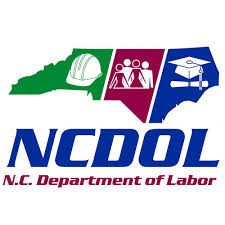 N&O newsroom.
For many workers cheated out of wages, NC Department of Labor offers no help.  That's the headline we were hit with today.  And who runs the NC DOL?  Why, it's that mean ol' female Republican Cherie Berry, of course.  *Every drive-by knows that it's DEMOCRATS who help people.*
Let's get a taste of what this is all about:
Thousands of workers turned to the North Carolina Department of Labor each year to collect the wages their bosses had promised.

The lucky, less than half during the past fiscal year, find an investigator who can convince a company owner to settle up. The unlucky – those caught laboring for an unscrupulous or cash-strapped company – find no help. The agency very rarely pushes these matters to court, allowing companies willing to cheat workers out of pay to escape unscathed.

In the past five years, the North Carolina Department of Labor has filed lawsuits against only four companies to recoup wages owed to workers.

In the past fiscal year, the only workers who filed complaints that the agency helped recover missing paychecks got results because their bosses voluntarily agreed to settle up. For at least 2,011 workers, more than half of the 3,694 who asked for help in the past fiscal year, the agency took no action.

Employers didn't get fined. No one was charged with a crime for not compensating the workers' time and labor.
*And I'm SUUUUUURE this all got started when the Republican, Ms. Berry, got elected.*  More: 
The North Carolina Department of Labor, run by Republican Cherie Berry, has significant duty to the state's 4 million workers. The agency is charged with ensuring that they toil in safe environments and holding employers who fall short to account.

The department inspects elevators and boiler systems. A team of 17 investigators is in charge of making sure employees in North Carolina are paid what they are due.

[…]Berry, who was first elected in 2000, has declined this year to speak with reporters about these labor schemes. Berry's spokeswoman has said that the N&O misunderstands Berry's role in combating these problems. Last week, Berry again declined to be interviewed.

The N&O reviewed North Carolina laws, interviewed several former department employees and spoke with workers and lawyers who have interacted with the agency in recent years. The newspaper found several areas where Berry's office has not been forceful with cheating employers:

•  Of the tens of thousands of workers' complaints Berry's office reports that it has reviewed since her election in 2000, attorneys for the agency have filed lawsuits on behalf of workers 36 times, according to information provided by the attorney general's office, which represents the department in litigation.[…]
How many of those employers were bankrupt or in the process of going bankrupt?  Is it a wise use of state tax money to file suit against an entity that has NO MONEY? Does bankruptcy law allow for this kind of thing?  Federal law builds in all kinds of protections for people who file bankruptcy.  How does the DOL's overall total complaints vs. suit ratio compare with the overall ratio of filed lawsuits vs. trials?  We need more info here. MORE: 
[…]

Critics said by not doing more, Berry is failing workers and the state.

"There's no going beyond what's the letter of the law and using the bully pulpit," said Mary Fant Donnan, a Democrat and former Labor Department employee who unsuccessfully challenged Berry for labor commissioner in 2008. "These issues of equity and fairness, they are not in her wheelhouse."
AH. Go talk to Berry's 2008 Democrat opponent.  And you wonder why Berry won't talk to YOU. MORE: 
An agency spokeswoman defended the agency's record on wage complaints, saying that investigators' time is best spent going after money they have a chance of collecting. For the employers who agreed to pay, workers recovered an average of 73 cents for each dollar owed.
Exactly.  (And you had to read down to the 19th paragraph of this story to get this particular important piece of information.  AFTER the rant from Berry's Democrat rival, of course.) MORE: 
Civil lawsuits to recover wages for employees take a lot of time, and it can be difficult to collect, lawyers agree. Of the agency's four lawsuits in recent years, one has yielded money for the workers; the others are not yet resolved.

"Spending money on court costs and attorney fees often results in the courts issuing a judgment that may never be paid," the agency's spokeswoman, Dolores Quesenberry, wrote in an email. "The money recovered through our efforts is put back in the complainants' pockets and thus back into the state's economy via customer spending."
Okay.  Now, The N&O puts human faces on this hit piece.  Gives us some "victims":
On their own

Gaspar Zuniga, Juan Paredes and nearly 20 co-workers were among the roughly 2,000 workers the state Department of Labor turned away last year after they asked for help recovering wages their employers never delivered.

The owners of Tri-City Contractors, a concrete company in Raleigh, owed each of the men about $2,000, enough money to put the men in peril of not affording rent and groceries.

"We live paycheck to paycheck," said Paredes, who was owed more than $2,000.

At first, Zuniga, 40, and Paredes, 39, hoped their boss of more than two decades would settle up on his own. As bills piled up and Christmas approached, they lost hope.
Hmmm.  Guys with Hispanic names working in the construction business.  Um, documentation ???? 
The men, immigrants who came here illegally from Mexico, found a telephone number for the state Department of Labor. Soon, 18 employees for the company had lodged a complaint, the agency said.

Labor investigator Dawn Beasley confirmed 18 laborers for Tri-City Contractors of Raleigh were cheated out of several weeks of wages. But the company owner, Curtis J. Fields, declined to voluntarily pay what he owed, and a lawyer for the company told Beasley that the company was likely going to file for bankruptcy, the agency said.

Fields and two other executives of Tri-City could not be reached for comment. Tri-City appears to not be operating, but one of the other principals opened another concrete company late last year, according to North Carolina Secretary of State records.
Okay.  These guys are illegal aliens.  How do they have ANY standing for representation by the North Carolina Department of Labor? (Well, DMV is giving them driver licenses. Why not?)  From what I understand, it is illegal to hire / pay illegal aliens.  This drive-by reporter — does she expect Berry and her agency to file suit against this contractor for not doing something that IS against the law? 
Also, this drive-by apparently does not understand business law.  I don't know how these guys are incorporated.  But most forms of incorporation allow for limited liability.  In other words, debts are the responsibility of the corporation, and not the individual corporate officers.  That's likely what happened here.  This contractor is certainly not going to win any awards for ethics and integrity.  But it doesn't look like there is anything here to slap Berry with.