#ncga: Moore GOP official resigns in protest over Tom McInnis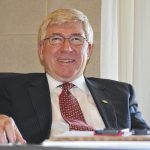 The aftershocks from the nasty May state senate district 25 GOP primary are still being felt here in the North Carolina Sandhills.
A well-connected county GOP source  supplied us with an email  sent by Bob Zschoche, president of the Moore County Republican Men's Club, to the rest of the club leadership:
From: Bob Zschoche […]

To: PaulMensClub

Subject: Message from Bob Zschoche to the Members of the Men's Club _________________________________________________________________________At the September 21st meeting of the Executive Committee, one of the agenda items concerned financial support to republican candidates in the November election.

When the discussion got to supporting Tom McInnis, I made the case that the Men's Club should not financially support a candidate who won the primary with deceitful and dishonest campaigning and in many cases outright lies.

After discussion, which included conversation about the need to maintain a republican majority, the vote to provide financial support to McInnis was 5 in favor with only me opposed.

I told the EC that my sense of morality and integrity did not allow me to remain as President of an organization that wished to prioritize party loyalty over doing what I consider—the right thing.

I therefore announced my resignation as president. I then announced that I was also resigning from the Men's Club.

Bob Zschoche

[…]
(Private email addresses and phone numbers have been redacted from the email excerpt.) 
The May primary was a nasty affair involving Whispering Pines mayor Michelle Lexo and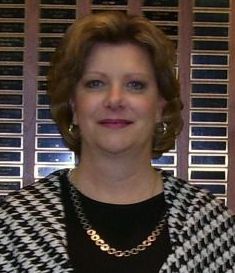 incumbent senator Tom McInnis.  Many local GOPe types treated McInnis as an incumbent even though his district had recently been reconfigured to include Moore County.
Moore County residents were bombarded with anti-Lexo, pro-McInnis mailers, from the state Senate GOP caucus and many other Raleigh-based lobbying groups / special interests, that contained incendiary verbiage that played fast-and-loose with the truth.
An ethics and campaign finance complaint has been filed against McInnis by a group of Moore County voters.
Tom McInnis (R) will be on the ballot in November with Pinehurst resident Helen Mills (D) for the NC Senate District 25 seat.