#NCGA: Medicaid FOR EVERYBODY !!!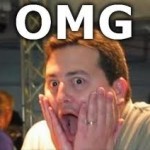 Estimates for Medicaid's shortfall in North Carolina are as high as $140 million.  But that's not stopping some of the honorables on Jones Street from proposing a dramatic expansion of the taxpayer-funded health insurance program:
A BILL TO BE ENTITLED
2 AN ACT TO EXPAND ELIGIBILITY FOR THE MEDICAID PROGRAM TO INCLUDE
3 ALL PEOPLE UNDER AGE SIXTY-FIVE WHO HAVE INCOMES EQUAL TO OR
4 BELOW ONE HUNDRED THIRTY-THREE PERCENT OF THE FEDERAL POVERTY
5 LEVEL, TO APPROPRIATE FUNDS FOR THE ADMINISTRATIVE COSTS
6 ASSOCIATED WITH THE EXPANSION, TO ACCOUNT FOR THE SAVINGS TO
7 OTHER STATE PROGRAMS FROM THE EXPANSION, AND TO APPROPRIATE
8 THE ADDITIONAL FUNDS GENERATED FROM EXPANSION TO THE MEDICAID
9 REBASE. […]
For the record, this is House Bill 1083 introduced on Monday.  
For a family of four, the government says 133 percent of the poverty limit is $31,720.50 per year.   Right now, for a family of four, you can't make more than $744 per month in order to maintain eligibility for Medicaid. That's $8,928 per year.