#ncga: Making deals — with the devil
Well, the GOP has officially surrendered their advantage in the area of taxes.  After so many decades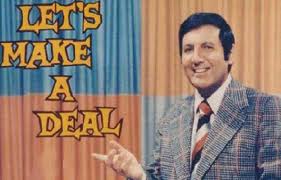 as the low – / anti-tax party, the GOP majority on Jones Street pushed through increases in the state gasoline tax.  Reputed Republican governor Pat McCrory signed the legislation into law, while grinning like a donkey eating briers.  
What makes the whole episode even more appalling is THIS: 
The flip-flop last week of Cumberland County's Democratic state House members on the bill to cut North Carolina's gasoline tax demonstrates the art of the political deal.

On Monday, State Reps. Marvin Lucas of Spring Lake and Rick Glazier and Elmer Floyd of Fayetteville voted against the motor fuels tax bill. On Tuesday, when the bill came up for its final House vote, they voted for it.

They flipped, Glazier said, because they made a deal with Republican state Rep. David Lewis of Harnett County for something they want from him later. Lewis, the House Rules Committee chairman, is one of the top-ranked House lawmakers. […]
Let's see.  The GOP has 75 of the House's 120 seats — AND they are making deals with Rick Glazier, the House Democrat whip ???????  Why?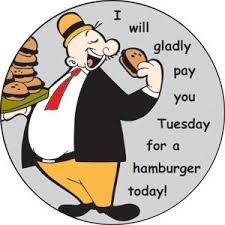 Also — what kind of deal did Glazier and his Democrat colleague get from Lewis?  I spoke to some of my eyes and ears in the House GOP caucus — you know, those folks Brad Crone says are not supposed to be talking to us — and they are completely unaware of the details.  Why is the chairman of the House Rules Committee — the speaker's right hand — cutting deals with a Democrat leader, without first briefing his own caucus?
We don't yet know the details of said deal, but — rest assured — it will end up being much better for Glazier than it will be for the rest of us. Glazier is a very smart, highly-partisan liberal.  Lewis was the only Republican to support the implementation of ObamaCare in North Carolina.
(We're sure the negotiations — from Glazier's perspective — on this deal were something akin to taking candy from a baby.)