#ncga: Jason Saine, no opponents but STILL hoovering up that special interest cash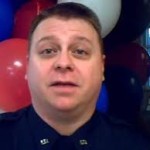 Yessirree.  We've heard all about the esteemed chairman of the House Finance Committee, the gentleman from Lincoln County, and his amazing rise from unemployment to finance kingpin.
His skill at "appropriating" his campaign funds toward *important campaign tools* like  new clothes ($19,000-plus), iPads, airline flights, travel and meals have become the stuff of legend.  (Fletcher Hartsell, I'm sure, is especially impressed.)
Young Jason had NO opposition this year in the primary or general election.  Yet, official documents show his campaign is still raking in the special interest cash.  Considering the dire straits of the House Caucus campaign finances, you would have thought he'd have steered some of that money to help a beleaguered colleague or two. Right? 
As a finance kingpin, you would think the honorable Mr. Saine would have mastered filling out campaign finance reforms by now.  He submitted notification of a $2500 check on 10/24 from a "Cathy Wilhelm" of Chapel Hill.  No employer is listed on Mr. Saine's form.  And Chapel Hill is well outside of his legislative district.
We thought we'd help Jason out — to properly complete his campaign finance form.  Our friends at Google tell us Ms. Wilhelm is the Chief Administrative Officer (CAO) at Strata Solar in Chapel Hill.  A company that desires subsidies from state government would be smart to make, um. "friends" with the finance chairman.  Not coincidentally, I'm sure, Saine got a $4,000 check ON THE SAME DAY from the NC Energy Workers' PAC.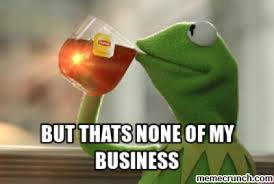 And then there's Lindsay Cotton of Grosse Pointe, Michigan giving $1,000 to Saine.  WHY, you ask, would Ms. Cotton of Grosse Pointe, Michigan (hundreds and hundreds of miles away from Lincoln County) want to give Saine $1,000?
Could it be that her husband Jon Cotton is the president and CEO of the Meridian Health Plan, which includes providing state government employee benefits and delivery of state Medicaid benefits as part of its business model?  Just asking.