#ncga: HB373, McCrory and The Power Grab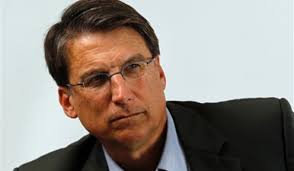 The word I am hearing from the big city is that our governor is strongly leaning toward vetoing HB 373 and its "affiliated committees" language.    Given recent polling showing McCrory neck-and-neck with Roy Cooper for 2016, it might be wise to throw a bone to the highly-perturbed grassroots.  
The BAD NEWS?  It is seriously being batted around the governor's office to expand the whole "affiliated committees" thing to include the governor AND The Council of State!
Doing that definitely would signal the beginning of the end of state parties, and solidify pay-to-play as the standard operating procedure for state government.  Talk about making a bad idea even worse.