#ncga: Hager, reporter dispute, deny Lewis accusations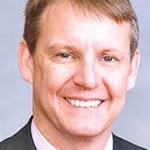 The majority leader of the North Carolina House says that body's Rules committee chairman, David Lewis (R-Harnett), is unfairly maligning him.  Mike Hager (R-Rutherfordton) addressed some of his colleagues today during a conference call.
Lewis, in an email to House colleagues and in at least two drive-by media venues, has accused Hager of smearing him via anonymous tips to the media. Sources tell me  Hager told his colleagues today that he had absolutely no involvement in Lewis's ongoing public relations problems, and that he did not communicate about Lewis to reporter Patrick Gannon.  Hager reportedly characterized Lewis's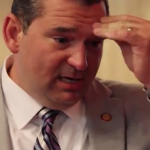 accusation as "a lie" and offered up Gannon's phone number to his colleagues — telling them to call Gannon and check out the story for themselves. 
We spoke with a number of sources — drive-bys, elected folks, and political operatives — who all confirmed speaking with Gannon on the matter and hearing Gannon fully deny the substance of Lewis's accusations.
David Lewis is the subject of an ethics complaint filed against him by a fellow Republican legislator.  He is also facing impending impeachment proceedings aimed at removing him from his post at the Republican National Committee.
Word came Monday that Lewis will be facing his first primary challenge of his legislative career.