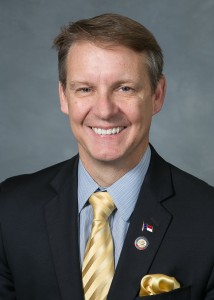 This is yet another occasion where we hate to have been right. 
It appears that state Rep. Mike Hager (R), the current majority leader and unofficial leader of House conservatives, will be stepping down from his seat:
North Carolina House Majority Leader Mike Hager (R-Rutherford) will resign his seat in the general assembly on Tuesday.

Hager confirmed his departure Saturday morning after WBTV obtained a memo from the North Carolina Republican Party that said he had already resigned.

Although Hager said the memo had been sent prematurely, the three-term lawmaker said he was leaving to devote more time to family.

Hager's departure comes just weeks after Rep. Charles Jeter (R-Mecklenburg) resigned his seat in late July. Jeter served as chairman of the House Republican Caucus.

The memo prematurely sent by the NCGOP announcing Hager's resignation says party leaders in the 112th House District–which includes parts of Burke and Rutherford Counties – will meet to select Hager's replacement on Wednesday, August 17.
Ah.  Spending more time with the family. That is sure to gin up all kinds of gossip and conspiracies.  We had heard he had a lucrative job waiting in the wings.  But I asked a source close to Hager for some clarification: 
"He's throwing up his hands.  He's tried to provide some straight-up leadership that honors the party platform, that is ethical.  And he gets run over by Dollar, Moore and Lewis every time.  He sees the House as a lost cause for conservatism.  He's just had enough."
My sources tell me that House Republican Conference chairman John Szoka, House Finance C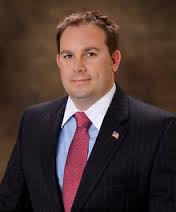 ommittee chairman Jason Saine, and House Majority Whip John Bell all met privately last week on the Hager situation.  Apparently, my sources tell me, the decision was made to put Bell forward as the leadership-approved choice to replace Hager as House Majority Leader.  Bell, you may remember, replaced the scandal-plagued, embattled state Rep. Stephen LaRoque a few years back.