#NCGA: Harrell v. Hartsell. Events south of the border sound eerily familiar to case up here
The word is out that South Carolina's state House speaker has been indicted:
First Circuit Solicitor David Pascoe announces that the Richland County Grand Jury indicted Robert W. Harrell, Jr., Speaker of the South Carolina House of Representatives, today on nine charges. 

The nine indictments are for two counts of Misconduct in Office (statutory and common law), six counts of Using Campaign Funds for Personal Use, and one count of False Reporting Candidate Campaign Disclosures.

A bond hearing date has not been set.

Mr. Harrell has been provided copies of his indictments but he will be allowed to formally accept service of the true billed indictments and attend his bond hearing on the same date.

Once the date for service of the indictments and the bond hearing is set, the First Circuit Solicitor's Office will provide ample notice to the media of the date and time.

Solicitor Pascoe stated, "At this point in the process, the indictments are mere accusations.

Mr. Harrell is presumed innocent until proven guilty."   Solicitor Pascoe will have no further comment regarding this matter and respectfully requests that the media not contact his office regarding the case against Mr. Harrell.
Let's see.  Does this sound similar to a particular inquiry that has been bottled up in Raleigh for nearly two years now?   Let's see. South Carolina House speaker Harrell is accused of using campaign funds for personal use.  North Carolina state senator Fletcher Hartsell is accused of using campaign funds to pay off TEN pe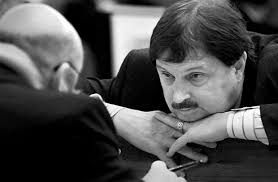 rsonal credit cards. 
It appears that South Carolina authorities are moving forward expeditiously in this inquiry.  The inquiry into Hartsell's campaign finances — initially expected to last "a couple of weeks" — is now into its 18 month of life with no clear conclusion in sight.  A majority of the North Carolina state board was appointed by Gov. Pat McCrory.  Hartsell is a prolific fundraiser who has helped both McCrory and House speaker / US Senate candidate Thom Tillis.
Granted — just like with Harrell — the stuff against Hartsell is merely an accusation.  But there needs to be some kind of resolution to the matter ASAP. 
Could a running-out-the-clock strategy be underway on Hartsell?  Drag it out so long that people forget about it? When Republicans took over in Raleigh in 2010, there were all kinds of promises about setting an example of good governance far exceeding their Democrat predecessors.  Are we now ceding the moral authority for enforcing standards of good government to our friends south of the border?