#ncga: DEAL !!!!!!!!!!!!!!!!!!!
Yes, the word has come down from on high: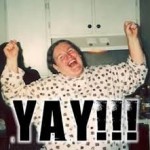 From: Mollie Young (Dir. of Communications, Speaker Moore's Office)
Sent: Friday, September 11, 2015 7:05 PM
To: @House/Republican/Members; @House/Republican/LAs
Cc: @Speaker Tim Moore's Staff
Subject: Budget Agreement!

Dear Caucus Members –
We have reached a tentative agreement! Our staff is still reviewing the provisions, and central staff will need the weekend to review and log all technical changes. I will have a "highlights" document for you as soon as possible.

Below is a press release that will be sent to the media and others momentarily. The Speaker's Office and Budget Chairs do not plan to brief the press on any further details until Caucus receives the information first.

We expect that the official Conference Report will be ready on Sunday night. Please note that it has to be posted online for it to be read-in on Monday. I will send you the link to the Report then, if it is not possible to get it to you sooner.

We are working on settling up a Caucus briefing and Conference Committee meeting for Monday. Please stay tuned for further information.

All the best,
Mollie Young
Director of Communications
North Carolina Speaker Tim Moore
Office: 919-733-5917
Twitter | Facebook
O-Kay.  The drive-bys will do their little dance and act like this is all over.  Not even close.  Some other factors need considering: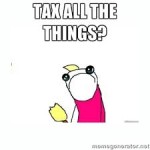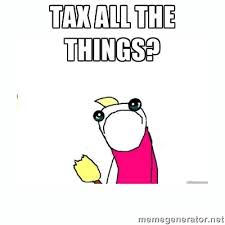 The list.  Roughly thirty House Republicans in JULY signed their names to a letter detailing a list of about a dozen items they insisted could not be in a budget that would get their votes.  We understand at least two of those concerns have been addressed.  What about the others?  
Conservatives in the caucus.  Are Lewis-Moore-Dollar willing to push a budget agreement through the House that starts off with nearly half of the GOP caucus opposing it?  Because that's what you would have if the list referenced in item 1 is not dealt with.
Rebirth of stuff already kiboshed.  We hear Bill Brawley and Jason Saine have been falling all over themselves to stick stuff back in the House proposal that the caucus has already deep-sixed.  Does this agreement  have movie incentives, solar tax credits, and other kinds of corporate welfare in it? In an era where we're talking about struggling to find money for public school needs and roads, is it really wise to make that stuff a priority? 
The star so far on the Republican side has been Majority Leader Mike Hager.  Sources tell me he has been bending over backwards to keep the caucus informed about the negotiations amidst some uproar about folks being kept in the dark.  (Miss Mollie appears to address concerns about keeping the caucus informed in her email above.) 
This "agreement" still needs to pass the House AND the Senate before all is said and done.  There is a lot of talking and a lot of politicking ahead.