#ncga: Cracking the (House) Whip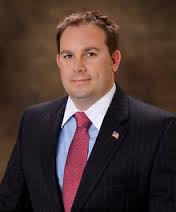 I've got a newfound sense of respect for John Bell.  We took it to him TWICE yesterday.  Instead of ducking and running, or just badmouthing us in private, the Goldsboro Republican (and third-ranking House member) decided to go head-to-head with The Daily Haymaker.
One of our posts yesterday talked about Bell's employment with a credit union while introducing bills dealing with the banking industry and serving on committees with jurisdiction over banks in the state.    Bell told us that since his employer — North Carolina Community Federal Credit Union — is chartered by the federal government instead of the state, the state government and the General Assembly have no oversight authority over it.   The legislator said his employer has to answer to a number of federal regulators instead. Bell told me:
"I couldn't do anything in the House to help my employer, even if I wanted to."
One of the Bell-introduced bills we cited in our post dealt with statutory changes involving credit unions. Bell told us THAT legislation touched ONLY on state-chartered operations, unlike his federally-chartered employer.
Two other Bell-introduced bills dealt with mortgage loan originators. (NCCFU, Bell's employer, does offer mortgage and other types of loans.)  One bill reduced the amount of surety bond mortgage originators have to obtain, and another tossing the requirement for audited financial statements.  Bell said these bills were recommended by the legislature's research staff as a way to provide relief for smaller state-chartered providers.  The legislator said smaller loan originators were finding the costs of complying with those regulations to be overly burdensome.
Our other story focused on Bell's entry into political consulting while working for the credit union AND serving in the legislature.   Bell's photo and profile DO appear on the consulting firm's web site.  But Bell cautioned that he had yet to sign a contract making his relationship with the consulting firm official.
The firm's web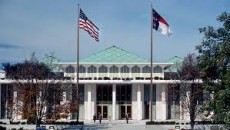 site identifies Bell as a "political and business consultant." In Raleigh, that can often be a synonym for lobbying.  How can this not be influence-peddling?  Says Bell: 
"A number of firewalls and restrictions have been written into the contract to ensure that there is not even the appearance of that kind of thing."
Bell says his work will focus on political campaign strategy, as well as fundraising advice and assistance for candidates and private organizations. The House caucuses regularly provide their members a unified campaign strategy.  We asked Bell how his work might avoid conflicts with the plans of his caucus.  Said Bell:
"There will be no pressure, at least from my perspective, on members as to what they want to do for their respective reelection campaigns. Again, my contract is carefully worded to avoid any potential problems in that area."
Bell said he hoped his work with the consulting firm will be more focused on "bigger campaigns" than House races. He's viewing his role in the consulting firm as part of a combination startup /  expansion that will take the firm to the next level.