#ncga: Boles v. Zumwalt in HD 52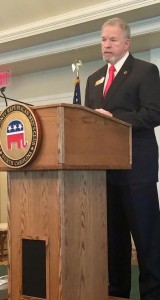 It's been a good TEN years since we last had a barn burner of a race for state House in North Carolina.  Frankly, most people don't want to be bothered with going to Raleigh and dealing with the foolishness.  Typically in Moore County, if you show up and file (as a Republican), you get a two year stay on Jones Street. 
Political newcomer — and retired Army Special Forces operator —  John Zumwalt is giving incumbent Rep. Jamie Boles (R) a run for his money in this district's GOP primary. They spoke, took questions from the voters, and traded jabs in a forum in Pinehurst Thursday evening.   Here's the video.  It's two hours long.  If you don't have the time or patience to sit through the whole thing, here are some takeaways from the event to ponder:
Taking Care of (His) Business? In one of the more electric clashes of the night, Zumwalt pointed out that Boles had introduced 25 bills — SIX of which have a direct benefit on his business. (Boles is a funeral director who owns several funeral homes and crematorium / burial locations.  Here is a list of Boles's introduced bills for 2015. 
H937, introduced on April 20, was entitled Modify Certain Cemetery Requirements.   H517, also introduced in April, gave state employees more leeway to pay funeral expenses with their employee benefits.  H422, also introduced in April, removes liability from funeral directors for any traffic accidents during funeral processions.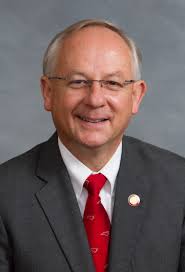 Boles returned fire, saying that other legislators came to him on bills like that because of his expertise in the funeral business.
"If one of my colleagues has a constituent with a funeral related issue, they come to me or one of the other two funeral directors in the House," said Boles. "If I have a veteran related issue, I turn to my colleague George Cleveland, a decorated US Marine, for assistance. It's all about going to someone who knows the issue personally."
Interesting.  The House has a research division AND a bunch of committee hearings that are quite often used for obtaining input from experts on issues.  There are also a lot of lobbyists out there ready to help out with information.  You would think that a legislator — seeking help for a constituent — would want their name on the legislation in question.  Why give it to someone else to introduce?  Politicians are all about getting credit for GOOD STUFF.
Boles and Democrats Kelly Alexander and Howard Hunter (the other two funeral guys in the House) are the sole primary sponsors on ALL funeral-related bills we see in Boles's sponsored bill list. 
ConnectNC.  Boles is a proud supporter of the ConnectNC bond issue on the ballot in March. His pet project, a new law enforcement training center at Samarcand, is set to receive $8.5 million of the bond money. Boles defended the project by citing the case in Wake County involving an inmate who arranged for the kidnapping of a prosecutor's father. 
"He had ten cell phones and chargers in his cell," said Boles. "The training was not there for those correctional officers to help identify and stop something like this."
"Somebody needs to introduce Mr. Boles to Salemburg," quipped Zumwalt in response.  Salemburg, in Sampson County, is the headquarters of the North Carolina Justice Academy — where most of the state's law officers are trained.  A western North Carolina campus is also available to serve personnel in that part of the state.
Zumwalt said Boles is also not mentioning that the Samarcand deal will need another $8 million, on top of the $8.5 million, to get fully operational.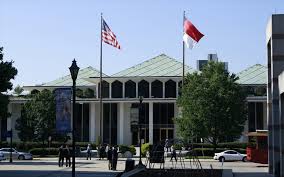 "We don't need this," said Zumwalt.  "I'd rather we put that $16 million to where we do need it, like education."
Boles pointed out that Zumwalt, in an earlier local radio interview, had endorsed ConnectNC.  Zumwalt has posted recently on Facebook that he changed his mind on ConnectNC after learning more about it.
Inheriting a Mess.  Boles appears to be making the GOP ascendancy in Raleigh, after 140 years in the minority, a major theme of his campaign. He repeatedly mentioned the inheritance of a "140- year-old mess" in Raleigh.  That sounds great for a general election against a Democrat.  But THIS is a primary against a fellow Republican.  
Taxes.   Zumwalt and Boles traded shots over tax reform issues that passed the General Assembly last year.  Specifically, Zumwalt targeted the expansion of the sales tax.
"We're paying sales tax on all of our stuff and sending it to Raleigh," said Zumwalt. "And it is being sent to some 78 or so other counties.  We're not getting it back.  I think if we're going to pay taxes in Moore County, Moore County needs to see the benefits of that taxation. Not 78 other counties."
Boles explained that there will be some temporary hardship related to the tax reform.  "We're phasing out the income tax, and moving to a consumption based tax system," he said."We're going from a system where a bunch pay, and some do not, to one where everybody pays their fair share."
Boles trumpeted GOP efforts to lower taxes across the board in Raleigh.
This all gets decided by the voters of Moore County on March 15th.