#ncga [Blust calls out House leaders on illegals licensing deal]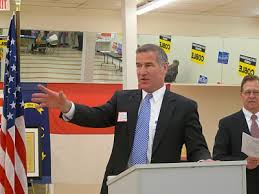 State Rep. John Blust gave a pretty eye-opening interview to our friends at The Rhino Times about an issue that has people fired up from Murphy to Manteo:
Rep. John Blust (R-Greensboro) said he thinks hearing the bill to allow illegal immigrants to obtain driver's licenses in committee was part of a political deal.

Blust said, "They let Harry Warren run that bill in return for his vote on the budget.  They wanted at least 61 Republican votes on the budget so they couldn't be accused of only getting it passed with Democrat help. So Harry Warren traded his vote.  He's told people this.  I'm not saying any deep, dark secret."

Blust was referring to House Bill 328, which would give people illegally residing in North Carolina the opportunity to obtain a driver's permit or identification card.  Sponsored by Warren, (R-Rowan), it passed in the House Finance Committee Tuesday, June 9, by a vote of 22 to 11.  It will next be heard in the full House.  Maybe.

Blust voted against the bill.  When asked after the meeting if he thought the bill would pass the House, Blust said, "No.  I don't think they're going to bring it up again."

Blust said further, "I almost feel bad for the advocates that want it.  Because I don't know that they understand they are just being pawns." […]
RT correspondent Mark Shiver also hit on the cost issue for Warren's legislation: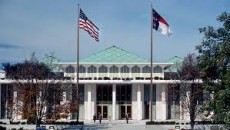 […] The Finance Committee picked up where it left off the last time the bill was before it, with members asking questions and hearing from a few guests.  Rep. Mitchell Setzer, (R-Catawba) asked Kelly Thomas, commissioner of the NC Department of Motor Vehicles, about the cost of implementing the bill from the DMV's standpoint.  Thomas said, "Implementing the bill in March 2016 would cost 2.3 million in unprogrammed dollars, versus waiting until the current computer software vendor contract expires in 2018, and adding it to the new contract, which would cost the state less than $100,000."

Setzer asked Thomas if DMV does fingerprinting, which is a part of the requirement for those seeking the driver's license.  Thomas said, "No sir, fingerprinting is not a core competency of DMV.  That would have to be done either by local sheriffs or a third-party vendor.  The preliminary estimate is for $3 million to $5 million to implement the fingerprinting requirement of the bill."[…] 
Legislative research staff have issued TWO fiscal impact reports on the Warren legislation which can be found HERE and HERE.