#ncga: Auditing Mr. Saine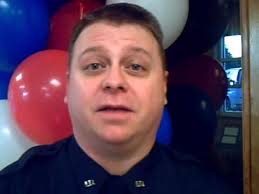 He's vice chairman of the Appropriations Committee and Senior Chairman of the Finance Committee.  He has a lot of say on issues relating to the state's finances and the your bank account.  But it appears the gentleman from Lincoln County is having quite the challenge following the rules and managing his own campaign finances.
The state board of elections released its findings from an audit of NC Rep. Jason Saine's campaign finances from 2013-2015.   From what we can see, it's NOT pretty.  Some highlights:
The transaction below was reported with the wrong payee. The correct payee was East Lincoln RW. This expenditure was corrected on the amendments.

Raleigh Rubber Street    7/22/2014          $150.00
Can't imagine what Raleigh Rubber Street is.  (A perusal of Google and Yahoo came up empty.)  Wait, there's more:
48 hour reports should have been submitted for the following No action was taken to correct this error. The treasurer was reminded to submit 48 hr. reports on a timely basis.

 
State election law requires you to report contributions of $1000 or more within 48 hours of receiving them.   This next area gets into some even more interesting legal grey areas:
. The following PAC checks were reported as being received while the General Assembly was in session.        Madison Shook provided an affidavit stating that all of the contributions below were received on 1/26/2015 and not the date they were reported
*Ahem.*  It is against state law for legislators to accept contributions during a legislative session.
These next items had us saying "Holy Fletcher Hartsell, Batman!" :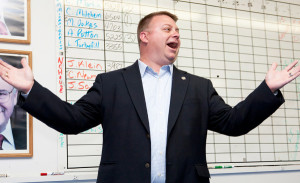 Those "requested details" took up EIGHTEEN PAGES.   The details include campaign expenditures on UNC-Charlotte and NC State athletic event tickets.  Meals at McDonalds, Jimmy Johns and BoJangles. Clothing purchases at Jos. A Bank, The Tom James Company, Belk, and The Tie Bar of Chicago, Illinois.  Car washes.  Lots of expensive dinners with "colleagues" and "staff" in DC, Raleigh and in California.  Hotel rooms in California, Texas, Charlotte, DC, and Raleigh.