#ncga: Aquarium brouhaha brings ethics complaint against coastal House, Senate members
THESE kinds of shenanigans are what people when they speak of THE SWAMP that needs to be drained: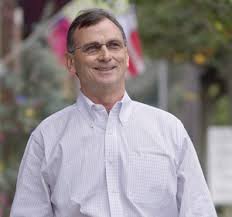 Several state representatives and a Wilmington developer have been named in an ethics complaint that alleges bid-rigging, undocumented lobbying and antitrust violations in the planning of a satellite North Carolina State Aquarium at Blake Farm, a development on private land.

The complaint, filed today by New Hanover County Democratic Party Chair Richard Poole, names North Carolina Senator Bill Rabon, Representative Holly Grange, former Representative Chris Millis, and Wilmington-based developer Raiford Trask III, president of the Trask Land Company. Poole also filed a similar complaint with the North Carolina Secretary of State. […] 
*Is THAT all?* MORE: 
[…] According to the complaint, Trask sought help from Rabon and Millis to introduce language into the 2017-2018 budget that would provide $300,000 to plan a satellite aquarium at Blake Farm, a massive 1300-acre development first announced by Trask Land Co. in April of 2014.

After Millis' abrupt retirement at the end of September, the budget was amended – with the help of Representative Holly Grange – to change "planning" to a more specific plan to "collaborate with Blake Farms to design and permit the building housing the satellite aquarium area.

The ethics complaint alleges that both the initial language and the stronger modified version "favored a real estate developer (Trask) with budgeted tax dollars," in essence providing Trask with an anchor tenant for his project at taxpayer expense. The complaint cites Neel Lattimore, communications director for the state's Department of Natural and Cultural Resources (DNCR), which oversees the state's aquariums, who said that a state facility on private developer land would be unusual, and that there are currently no other aquariums on private land.

The ethics complaint also questions the unusual way the satellite aquarium plan came about, in that the process skipped several key steps including requests for bids (from different developers) and studies on the needs for and feasibility of such a project.

"There is no evidence that the State of North Carolina issued an RFP (request for bids) for this project," the complaint states, adding, "the State Budget Office did not sumbit it as part of the State Capital Plan. The DNCR did not request the project. The Aquarium Board did not request the project."[…]
(*Gee, we don't know HOW them tax dollars got into that wealthy, connected man's pockets.*) 
Perhaps this complaint will get the serious consideration that the one against David Lewis got.