UNC's $437,000 man quite at home in THE SWAMP
We told you earlier about UNC counsel Mark Merritt –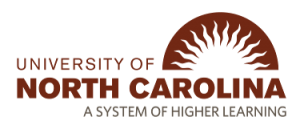 who makes more than the president of the United States — doing a little lobbying  on the side to complement his flacking for the state university system.
Well, our fellow butt-kicker-and-name-taker Bob Harris has shined some more light on Mr. Merritt: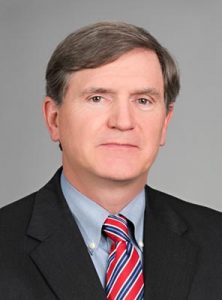 […] Well, our taxpayer-paid, university lawyer and Bar president would have us believe he's all for the public interest.

But the public interest also happens to match Mr. Merritt's private gain. Merritt helped lead the bond issue campaign to build a new Mecklenburg County Courthouse.  Isn't it interesting that his law firm – Robinson, Bradshaw and Hinson – made money off the bonds as bond counsel, making Merritt's public interest synonymous with his firm's private gain?

And call us hopelessly naive, but we thought Bar presidents were supposed to be pillars of integrity.

If the no-show classes for UNC athletes were any indication, Merritt seems to fall short.

At first, Chancellor Folt admitted the academic fraud. The News & Observer wrote: "She promised changes (and delivered on them)." She said the classes were both an academic and athletic problem.

UNC's accrediting agency said the classes were fraudulent and put Carolina on probation for a year. UNC said it "accepted full responsibility for the wrongdoing" and said "the academic fraud was long-standing and not limited" to two people."

But the slippery lawyer, Mr. Merritt, knowing that the university's candid admission of fraud would require NCAA punishment, changed Carolina's story, declaring: "The fact that courses didn't meet our expectations, doesn't make them fraudulent… I think the facts came out on these courses in a way that put them in context that just haven't been put in context before."

With fraud magically erased, the NCAA gave UNC a pass.

It's obvious Merritt is fighting against judicial reform to ingratiate himself with judges who don't like public scrutiny.

Fortunately, those reformers have stood up to Merritt before. The Legislature cut $1.7 million in court fees going to his Bar and the UNC Board of Governor's action shut down the so called Civil Rights Center, a litigation factory against local governments.

Judicial reform can take many paths, including appointment by the governor and confirmation by the legislature – something Governor Cooper used to back when Democrat governors and legislators ruled the Raleigh roost. Recall or retention elections can check unchecked judicial power.

What is very clear is this: The Legislature should get Mr. Merritt's attention and cut his pay if he continues his lobbying. His free speech doesn't have to be paid by taxpayers.