#ncga [Amnesty foes STILL coming after Jeter, Brawley in 2016]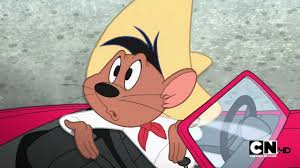 Republican House members Charles Jeter and Bill Brawley have been contorting themselves intensively trying to distance themselves from that recent Finance Committee vote to allow driver licenses for illegals. However, ALIPAC — a prominent anti-amnesty lobbying group — says they still plan to oppose the pair in the 2016 primaries:
[…] In response to Representatives Charles Jeter's and Bill Brawley's efforts to distance themselves from our release of their names on a list of 12 lawmakers supporting licenses for illegals in North Carolina, it was our national organization Americans for Legal Immigration PAC (ALIPAC) that released a list of 12 known GOP lawmakers helping HB 328 to move forward in our legislature that contained both of their names. We stand by that list.

Our national organization opposes licenses or "restricted permits" for illegals because it sends the wrong message to illegal immigrants. Each state or town that has offered such privileges has attracted more illegals to that state or city!

Representatives Jeter and Brawley will remain on our list of GOP state lawmakers that we want to see strong primary challengers run against in 2016 because any Republican caught supporting licenses for illegals in any way can be removed from office quite handily.

After the NC House Finance Committee met to debate Representative Harry Warren's driving permits/licenses for illegal aliens bill HB 328 on June 2, 2015, our volunteer team at ALIPAC.us went to work dissecting the video capture we had commissioned to determine which lawmakers opposed or supported licenses for illegals.

Representative John Blust tried to speak out for the 77-83% of Americans who, according to Rasmussen polling, oppose taxpayer benefits and licenses for those unlawfully in our states by submitting an amendment to remove section VI of HB 328 which contains the licenses for illegals provision!

The Blust amendment failed to strike out that section when 11 GOP lawmakers voted with all of the Democrats on the committee to kill the Blust amendment! We were able to determine which lawmakers voted to preserve the licenses for illegals in HB 328 from the video, which we have combined with interviews of lawmakers who oppose the bill.[…]
Jeter admitted to voting AGAINST the Blust amendment, but claims to have voted AGAINST the final bill. ALIPAC is taking things one step further.  They are trying to push a resolution of censure through the NCGOP. MORE: 
We decided to launch the resolution to censure these GOP lawmakers after one of our researchers discovered that GOP lawmakers supporting permits for illegal aliens are directly violating the 2014 NC GOP Platform that states in Article V, Section 7, "We support the issuance of a driver's license or state identification card only to those who are lawfully present." In the 2015 Platform, this is found in Article V, Section 6.

Several volunteers worked with me at the NC GOP convention in Raleigh to hand out 2,000 copies of our Resolution to Censure 11 Republican Representatives for Voting in Opposition to the NC GOP Platform (click to view).

We added Representative Bill Brawley to the list we have dubbed the "Dirty Dozen," currently on display on the alipac.us homepage, because he is the chairman of the Finance Committee who supports this bill, and who scheduled the bill for a final hearing when the bill should have stayed buried in legislative limbo.
The Rhino Times published an interview with Rep. John Blust suggesting that the license vote was part of a deal between House leaders and Rep. Harry Warren to win Warren's support for a House budget that is having real problems winning GOP votes. MORE: 
The other co-chair of the House Finance committee Representative Jason Saine opposes this bill and probably would have let it die without coming back to committee, but Brawley brought it back knowing a narrow band of Republicans would help the Democrats pass it! At this moment, our only hope to stop HB 328 from passing the NC House is to generate enough public pressure that lawmakers fear the backlash enough to keep HB 328 buried in limbo instead of reaching the House floor where they have to go solidly on the record showing which of those Republicans will vote with all the Democrats to pass it!

After sharing an elevator up to room 544 in the Legislative Office Building on the morning HB 328 passed the Finance committee, as I exited the lift, in front of me I saw Representative Bill Brawley enthusiastically shake the hand of a Hispanic man there to support the bill and tell him, "You are getting your vote today!" Then Brawley took to the podium and immediately announced it was the intention of the chair to vote on HB 328 that day. Later in the meeting, the bill's sponsor Rep. Harry Warren identified the man Rep. Brawley had congratulated as an illegal alien that owns a landscaping business that had been lobbying for passage of HB 328!

Both Representatives Brawley and Jeter are playing games with the public. They hope to help HB 328 progress towards the governor's desk on behalf of the NC Chamber of Commerce, NC Farm Bureau, and Mexican consulate that are supporting this bill, but then cast votes to provide them with cover.

Representative Jeter voted against the Blust amendment and thus voted for licenses for illegals but then voted against the bill upon final passage so he can honestly say he voted against the same bill he helped advance with the illegal alien license provision intact.

Representative Brawley raised his hand to vote for the Blust amendment to remove the illegal alien license provision but then when he had a chance to kill the bill by not scheduling it for a vote he rolled it out for a vote and congratulated the illegal immigrant faction on the way in the door!

[…]