#ncga: A ploy to ratchet up state spending?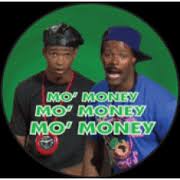 I stumbled across something interesting yesterday while nosing through cyberspace.  State Rep. David Lewis (R-Harnett) released some documentation for the legislature's Revenue Laws Committee meeting yesterday.  (Even though they are out of session, the "honorables" are still poking around and making mischief.) 
As you may have noticed, one of the documents was  a pdf entitled "Local Government Functions."  Click on that link and you find a presentation compiled by someone from the UNC School of Government.  Here are some of the more interesting tidbits contained in the file:
For 2012-13, North Carolina county governments took in a grand total of $11.9 billion in revenue.  However, they spent a grand total of $13.2 billion. 
For 2012-2013, North Carolina's municipalities took in a grand total of $6.7 billion in revenue.  However, for that same period, they spent $9.2 billion.

Counties, municipalities, and "special purpose local units" may only take actions specifically authorized by the General Assembly.
Counties were spending an average of $1000 to $5000 per public school pupil in 2012-2013.
A comparison of North Carolina's practices vs other states: (e.g., no taxing authority for NC school systems)
After reading through the linked document, something hit me.  THIS is a pretty crystal clear plea for MO' MONEY.  (And like Biggie and P-Diddy said: "Mo' Money, Mo' Problems.") The local government lobbyists appear to be tipping their hand on strategy for the upcoming legislative session.  (Boo hoo. We are spending more money than we take in. So, we need Raleigh to bail us out.)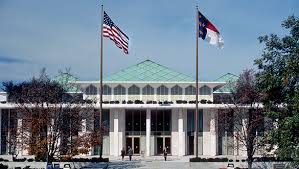 Should residents of a county like Moore — with a low tax rate and respectable finances — be forced to shell out more to subsidize the poor decisions of Wake County, Orange County, or Mecklenburg County voters? It always chafes me to hear a local pol tell voters: "This won't cost you a dime.  The state is paying for it." Seriously:?  And WHERE does the state get its money from ???   
I hope the GOP majority does not get suckered in here.  We've got a tough economy out here.  People can't afford to cough up any more to government.  Government leaders need to show a little good faith to us by trimming their spending like WE DO when times get tough.  If you're spending more than you take in, you stop spending.  You cut spending.  You don't go looking for more money.