#NCGA: A few recommendations for our friends out there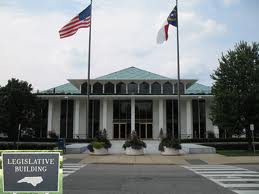 Early voting gets started this week.  We've got some primaries out there.  We also have a lot of folks out there who are unopposed for renomination.  A great way to show your displeasure with a legislator who is unopposed for renomination?  Leave that race blank on your primary ballot.  Vote for everything else.  Your ballot will not be disqualified.  You will simply be creating an under-vote for the legislator in question. Undervotes are cause for concern for incumbents, and quite often attract primary opponents in the next election cycle.  
Here are some thoughts we have on a few legislative primaries around the state:
House District 98:  This is the Mecklenburg County-based seat that Mr. Big Boy Pants™ is giving up to pursue his dream of a US Senate seat.  There is a three way GOP primary here:  Cornelius mayor Lynette Rinker, Cornelius town commissioner John Bradford, and Huntersville resident and Tea Party activist Sharon Hudson.    Bradford is endorsed by Mr. BBP™ crony Jeff Tarte, Charlotte's GOP 2013 mayoral nominee Edwin Peacock, and Lt. Gov. Dan Forest.
Hudson has made a name for herself as a critic of House speaker Thom Tillis and his plan to create toll roads in this part of the county.  She is one of the founders of the new Lake Norman Conservatives group, a Tea Party-affiliated organization that promotes free market solutions and government transparency.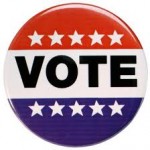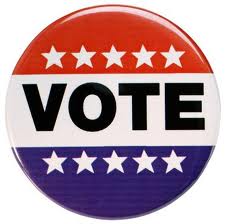 With the elevation of Tarte and Tillis to Raleigh, we are starting to see the Cornelius town board as a stepping stone for people with a lot of political ambition.  Hudson would bring an average, frustrated taxpayer's perspective to the fray in Raleigh.  She's been a dependable voice of reason against government overreach and political corruption.  Folks interested in putting the people in Raleigh on notice can't go wrong with A VOTE FOR SHARON HUDSON.  
House District 6: The Republican primary for a GOP-leaning state House seat in The Outer Banks is almost a sequel to the 2012 contest.  Ashley Woolard was a supporter of Democrat-turned-Republican Arthur Williams.  Tea Party leader Mattie Lawson knocked off Williams in a hard-nosed, rough-and-tumble primary.
In 2012, a coalition of establishment Republicans — led by Thom Tillis — coaxed former Democrat legislator Arthur Williams, who the NCGOP had unseated in 2010,  to run for the seat he lost as a Republican. Lawson won the knock-down drag-out primary, but lost a close general election thanks in part to some establishment pouting.  She's a proud, unabashed conservative championing limited government and government transparency and would be like a breath-of-fresh-air on Jones Street.  Republican primary voters in this district can't go wrong with a VOTE FOR MATTIE LAWSON.
House District 82:     Incumbent Larry Pittman of Cabarrus County has been a strong, principled voice of opposition to Common Core and of support for Second Amendment rights. He made the "mistake" of speaking out on video about business-as-usual in Raleigh, and earned the wrath of the GOP establishment.  Realtor Leigh Brown soon popped up on the radar as a primary challenger.  (Sources on the ground in Cabarrus tell me they see the fingerprints of RINO money man and state senator Fletcher Hartsell all over Brown's campaign.)  Not long ago, it became public that the Brown campaign was aggressively working to get Democrats to switch parties and vote for her in the primary. 
Pittman is the kind of independent, conservative voice we need more of in Raleigh. Republican primary voters in this district can't go wrong with A VOTE FOR LARRY PITTMAN. 
House District 95: It's no surprise that incumbent Robert Brawley earned a primary opponent in this Iredell County-centered House district. Brawley has been a conservative bulldog on Jones Street. He publicly criticized the management style and questioned the ethics of House Speaker Thom Tillis.     Brawley accused Tillis of setting up a monopoly scenario to benefit the father of a legislator closely tied to Tillis. He also leveled multiple accusations of pay-to-play against the speaker.  As a result, Brawley lost his committee chairmanship and got blacklisted by Team Tillis.  Brawley earned a primary from a Tillis campaign supporter.  He's returned the favor, somewhat, by publicly criticizing Tillis' effort to move up to the US Senate.  This primary is, basically a continuation by-proxy of the Tillis-Brawley feud.  
Brawley has stood tough against business-as-usual and the typical political nonsense in Raleigh.  He's a straight-talking, no-nonsense kind of guy that most anyone should be glad to have representing them in the Raleigh snakepit.  Republican primary voters in this district can't go wrong with A VOTE FOR ROBERT BRAWLEY. 
Senate District 36:  
Incumbent Fletcher Hartsell may have a little bit of a fight on his hands this year with a primary challenge from former Cabarrus County Clerk of Court Fred Biggers.  Hartsell is the epitome of the term RINO — having earned three straight Fs from Civitas Action from 2008-2010.  He's been a dependable vote FOR anti-business environmental red tape and FOR budget-busting spending.    He's quite the cash-cow for the GOP establishment in Raleigh, so he earns a lot of protection from the powers-that-be.  In January 2013, Hartsell was publicly accused of campaign finance irregularities.  The McCrory-appointed state board of elections promised a thorough probe of Hartsell's campaign finances.  Well, here we are in April 2014, and we've heard not one word about this alleged investigation.  
I don't know much about Biggers, but he is BOUND to be an improvement over Hartsell.   Hartsell's love of bureaucracy and government spending is endangering the futures of our children.  The ethical cloud hanging over him hurts Cabarrus County as a whole.  Republican primary voters in this district have a choice this year: FRED BIGGERS. 
That's what we've got so far.  Stay tuned.  We might have some more.  (We'll also be turning our attention to our folks allegedly representing us — and wanting to represent us — in DC.) 
Again, share this info with your friends and neighbors. Share it with complete strangers.   If you don't live in these areas, but know people who do, share it with them.