NC RINOs stampede to "JEB!"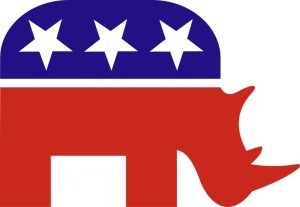 If you had any doubt that JEB!™ Bush  was the GOPe's man, look no further than the membership of his newly-announced steering committee:
[…] Former Florida Governor Jeb Bush is poised to tap his North Carolina leadership team, and the list includes a wide range of the state's top GOP leaders. Congressman Patrick McHenry will chair Jeb Bush's North Carolina steering committee.
"I'm proud to endorse Governor Bush as he seeks the Republican nomination," said Rep. McHenry. "He has a proven pro-growth, pro-life record and is one of our nation's foremost leaders on school choice and education reform–issues of great importance both here in North Carolina, and nationally. Governor Bush's clear, conservative vision for greater American prosperity leave me no doubt he is the best candidate to win North Carolina in March, again in November, and ensure a Republican is returned to the White House."

The committee co-chairmen are Sen. Tom Apodaca Chairman (R-Buncombe), Sen. Brent Jackson (R-Duplin) and Rep. Charles Jeter (R-Mecklenburg).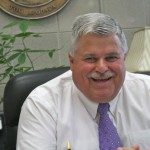 Apodaca ????   WTH?     He and Trump are cut from the same cloth — from a personality standpoint.  They have the same style of doing business. The same modus operandi.  You would think The Godfather would be right at home in the Trump camp.  That one is truly hard to figure out.
We get Jackson and Jeter.  Jackson is in bed with Shumaker, Stewart, et. al. on solar subsidies.  Charles Jeter is Igor to Pat McCrory's Frankenstein, Renfield to Thom Tillis's Dracula.
 More McCrory hangers-on got announced today. 
Oh, it gets, um, *better*: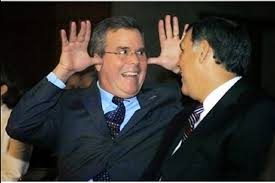 The other members of the Bush's team include Cheryl Mills, a former U.S. Small Business Administration Official; Darrell Allison, president of Parents for Educational Freedom in NC;  John  Cooper, a USDA Appointee for presidents Ronald Reagan, George H.W. Bush and Geroge W. Bush; and Dion Clark, former Policy Director for Governor Pat McCrory. Jonathan Felts will be the N.C. adviser for the campaign. Felts previously served as White House political director and as McCrory's senior adviser.
The Raleigh GOPe has been buzzing with excitement over Bush for some time now.  Ted Cruz — who we are still holding out hope for — announced his steering committee some time back.
Donald Trump, it appears, has decided to stand and fight in North Carolina.  He is reportedly looking for staff to run his campaign in The Tar Heel State.