NC Grassroots GOPers seeking change at the top of the RNC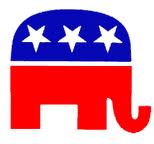 Charlotte is getting a lot of attention lately.  It hosted Barack Obama and the Democrat National Convention in 2012.  Its former mayor was just sworn in as governor.  On January 25,  The Queen City will be hosting the winter meeting of The Republican National Committee.
One of the top items on the agenda for the RNC meeting will be the selection of a chairman for the next two years.   The establishment appears to be sticking with incumbent chairman Reince Priebus, despite the party's dismal showing in November.  The GOP lost the presidential race, as well as seats in the House and Senate.   The GOP gained only ONE governor's seat.  The party even failed to carry Wisconsin — home state of Priebus and GOP VP candidate Paul Ryan. 
Some grassroots activists have revved up campaigns seeking a change in leadership at the top of the Republican Party.   Mark Willis, Republican national committeman from Maine, has stepped forward as a challenger to Priebus' reelection.    Now, a grassroots GOP group from North Carolina is stepping forward with a resolution pressuring NCGOP leaders to support the Willis candidacy:
Resolution of the Grassroots

Whereas, under the direction of Reince Priebus, the Republican Party declined in the number of seats held in both the House and Senate during the 2012 elections, undermining the strides gained by republicans in the 2010 elections and;

Whereas, during the course of the 2011-2012 elections cycle, Reince Priebus has failed to abide by the resolution previously passed, "resolution in support of good governance," which calls upon the chair of the RNC to conduct competitive bids for all contracts that exceed $100,000 in value and;

Whereas, Reince Priebus presided over actions that knowingly & purposefully disenfranchised the grassroots factions comprising the republican party, such as rule changes that received heavy criticism and push-back from several states' delegations to the RNC, as well as de-credentialing delegates to the RNC who were duly elected by their states' Republican Party members to be representatives to the RNC in Tampa, FL and;

Whereas, Reince Priebus' actions in chairing over the 2012 elections have embarrassed the party nationally and;

Whereas, Reince Priebus' actions in chairing over the 2012 elections, having disenfranchised and disheartened many Republican voters, caused the Republican Party to lose the 2012 Presidential campaign and;

Whereas, the North Carolina State Executive Committee, at their December 2012 meeting, passed a resolution of opposition to power-grab rule changes that were passed under Reince Priebus' supervision, which stated that the North Carolina State Executive Committee values grassroots participation within the party and;

Whereas, North Carolina Republican Party Chairman Robin Hayes has made effort to reach out to the grassroots and express support of the grassroots and;

Whereas, the grassroots of the Republican Party of North Carolina do not support Reince Priebus' reelection bid and;

Therefore,

We, the grassroots members of the Republican Party of North Carolina, at this time, petition for Chairman Robin Hayes, Committeeman David Lewis, and Committeewoman Dr. Ada Fisher to accurately represent the grassroots by refusing to endorse Reince Priebus for Chair, as well as endorse and vote for Mark Willis for Chairman of the RNC at the 2013 RNC Winter Meeting in Charlotte, NC, on January 25, 2013.

Signed,
Grassroots Members of the North Carolina Republican Party:

Jessica Hult, NC CD-3
Todd Bennett, NC CD-3
Kelly Bennett, NC CD-3
John Crawford, NC CD-3
Rebecca Christenbury, NC CD-7
John Gjertsen, NC CD-3
Hon. Jeff Foster, NC CD-11
Howard Beatty, NC CD-6
Jay Vics NC CD-7
Sammy Dodd NC CD-1
Rocco Piserchia NC CD-4
David Lewis, NC CD-1
Jacqueline Esslinger NC CD-13
Jordon Greene NC CD-11
Wendy Lee Vaught NC CD-1
Beverly McNamara Cotter NC CD-4
Chuck Suter, NC CD-8
Dr. William Greene, NC CD-5
Paul Nowlin, NC CD-2
Fabian Sparrow, NC CD-6
Jamil Khan, NC CD-4
Nicole Revels NC CD-11
Rev. William Reid Dalton III, NC CD-6
Genaro A. Figueroa NC CD -1
Nancy Hume NC CD-1
Clayton New NC CD-3
William Kennedy NC CD-11
William P Anderson NC CD-9
Daniel Rufty NC CD-12
Mason Sexton NC CD – 11
Eric Kisiah NC CD-9
Susan Lueckenbach NC CD-7
Jennifer Jackson NC CD-7
Lori McCoin Jones NC CD-5
Joshua Tyler Jordan, NC CD-10
William Hinton III, NC CD-7
Tonya L. Byrum, NC CD-3
William W. Stallings, NC CD3
Wesley Ford Paschal, NC CD-8