NC DHHS discourages local DSS workers from reporting suspected illegal aliens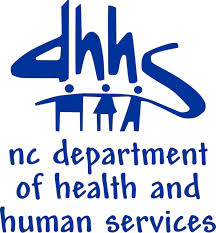 Yes, you read that right.
The City of Charlotte is looking at giving EVERYBODY a special city ID that would open the door to receiving government services.   We all know about Barry Obama's amnesty decree.  We've all heard about the "unaccompanied children" crashing our southern border and being relocated to states throughout the country (including North Carolina). We've also heard that those little darlings can be eligible for subsidies and coverage under ObamaCare. 
Pro-amnesty types like to reassure us that illegal aliens will not be tapping into taxpayer resources reserved for legal citizens.  But rules published on the North Carolina Department of Health and Human Services web site raise questions about that claim: 
[…] 225.16 REQUIREMENT TO REPORT ILLEGAL ALIENS IN THE UNITED STATES

A. What Evidence Warrants Reporting

Certain specific evidence of illegal presence in the United States must exist before an applicant/recipient can be reported to the USCIS. The only specific evidence that can be considered is evidence provided by the USCIS or the Executive Office of Immigration Review (EOIR), such as a Final Order of Deportation. No other criteria or evidence can or will warrant a referral being made to the USCIS.

Declining to provide documentation of immigration status is not a valid reason for referral. The applicant/recipient who declines to present documentation of immigration status will not receive benefits and therefore there is no reason to seek further verification of their alien status.[…]
So, let's review. You can't report suspected aliens to the feds unless an existing deportation order is already in place.  According to DHHS, there is also "no reason" to try and verify citizenship if someone refuses to provide documentation. *Nice.*  
But, wait.  There's MORE:
[…] B. Reporting Procedures

Local Department of Social Services (DSS) offices must make a report to the Economic and Family Services Section if it determines that there are non-citizens who are illegally present in the United States, as described above. It is only necessary to send a report to the office when non-citizens who are not legally present in the United States are identified.[…]
But remember, you can ONLY report somebody if an existing deportation order is already in place.
[…] Such reports can only be made by the director or designee of the county DSS. Economic Services Section staff will forward the relevant reports to the USCIS. If a report is necessary, it must include the person's name, address, the reason for the referral and any other identifying information, and be sent to:

NC Department of Health and Human Services

Division of Social Services

Economic and Family Services Section

MSC 2420

Raleigh, NC 27699-2420

C. Confidentiality of Citizenship/Alien Status

All rules of confidentiality must be applied in regard to citizenship/alien status. It is a breach of confidentiality to discuss the citizenship/alien status of an individual with employers, landlords, etc.[…]
Gee, I'd hate to violate their, um, privacy. (And a report can ONLY be made by the local DSS director.  *Isn't that nice?*  It's SO much easier to cover things up that way.)