NC Campaign 2012: Black Dems aiming for state's top two posts in year BarryO seeks reelection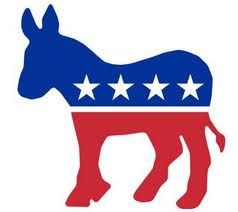 The two announced candidates for the Democrat nomination for lieutenant governor are a black state senator from Fayetteville and a black woman who currently serves as state government's personnel director.   Now, The N&O — the flagship publication for all things leftist here in The Carolinas — is reporting that former state House Speaker Dan Blue, the first black man to hold THAT job — is looking hard at the soon-to-be-vacant gubernatorial post:
State Sen. Dan Blue of Raleigh said Tuesday that he is seriously considering seeking the Democratic nomination for governor.

Blue, the first African-American House speaker in modern Southern history, said he has been approached by supporters about running since Gov. Bev Perdue's surprise announcement that she would not seek re-election.

"I have talked to scores of people and given some thought to it and some analysis," Blue said in an interview. "It's a pretty significant undertaking, and you just don't dash in to it."

If Blue should decide to enter the race, he would likely be a significant factor in the May 8 Democratic primary, where an estimated 30 percent of the voters would be African-American. He would likely be a strong contender to get into a June 26 primary runoff, which would be held if no candidate wins 40 percent, said Andy Taylor, a political science professor at N.C. State University.

"Obviously, it is a pretty storied name for those who watch North Carolina politics closely," Taylor said. "Given the nature of the field currently, you'd have to say he'd have fairly good prospects."

So far three Democrats have announced for the race: Lt. Gov. Walter Dalton, state Rep. William Faison of Orange County and former Congressman Bob Etheridge.

Taylor noted that none of the three candidates in the race is particularly well-known, with Etheridge probably the best-known. Because most candidates tend to run on the same issues in a primary, distinguishing factors like race can often play an important role, he said.
I am SURE the DNC is enthusiastically encouraging this move by Blue.   National Dems have made no secret of how vital they see NC in their 2012 calculations.  Jacking up the odds of black Democrat nominees for governor and lt. governor in The Tar Heel State is a good thing for BarryO and his endangered reelection prospects.  If that scenario comes true, the state's black electorate will surely be energized and will turn out in force for the November vote — when Barry will be on the ballot (sans the Bev weight around his neck).