Campaign 2012 @ Moore County: Lea OUT, Picerno IN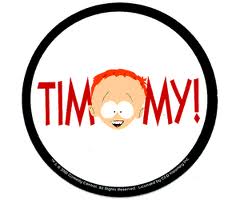 Moore County commissioner Tim Lea — the wisest and most intelligent man within the confines of  this fine county's geographic boundaries — has informed our thrice-weekly, Nobel Prize contending, Pulitzer Prize-winning local paper that he will not be seeking reelection to the county board.   The departure likely has something to do with the 2010 defeat of his board ally Cindy Morgan — esteemed spouse of SpeakerrrrrRichardMorgan ™ —  as well as his inability to just plain get along with his current board colleagues.   Lea barely won reelection in 2008 against a lesser-known political novice.
Many observers of local politics believe Lea has his eyes on a bigger political prize.  I hope so.  I'd hate for him to go away quietly.  (That would mean I would have to retire the lovely art that accompanies this post. )
I am  hearing the names of Moore GOP chairman Bob Levy, a former mayor in the county, and a sitting city councilman in Moore County as potential candidates for Lea's seat on the county board.
Operatives close to Commissioner — and frequent Lea foe — Nick Picerno had been putting out word that Picerno  would not seek reelection in 2012.  After Lea's news hit The Pilot, I checked with sources close to Picerno — a favorite of local Tea Party activists — who confirmed for me that their man WILL file for reelection this upcoming week.