NC-09: Leigh Brown. The story keeps getting, um, "better."
She tried to run for governor as an independent in 2012.  She primaried state legislator (and conservative stalwart) Larry Pittman in 2014.  In 2015, she donated cash to congressman Joe Crowley (D-NY) — since vanquished by AOC — and the ethically challenged George Costanza doppelganger Wayne Goodwin.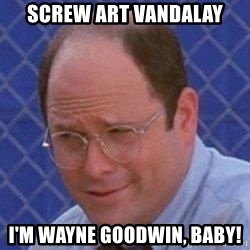 In 2019, Leigh Brown is trying to go to Congress.  She's getting all kinds of publicity about the multi-million $$$s that national realtor groups are pouring into the promotion of her campaign.   But her activism in the real estate industry appears to be making a helluva good case for keeping her right where she is in Cabarrus County.
Brown has been "a fundraising liaison" for the National Association of Realtors since 2018.   (She's been involved in fundraising for realtor PACs for longer than that.)  According to The Center for Public Integrity,  the National Association of Realtors has been the third largest contributor to  Nancy Pelosi and the House Democrat Caucus.  All while dear Mrs. Brown has been a "fundraising consultant."
The National Association of Realtors is also credited with pumping more than $22 million into a national effort to kill President Trump's tax reform efforts on Capitol Hill.
Brown quit her fundraising work for the real estate industry just in time for them to kick-start a $1.3 million promotional effort to boost her campaign.   Even LIBERALS are appalled.