NC-06: Fjeld goes negative on Walker. (Hey, why not? It worked *SO WELL* for Berger, Jr.)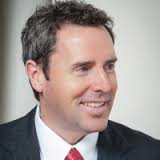 People around this congressional district are breathing a sigh of relief that the vicious GOP runoff election is over.  But Democrat nominee Laura Fjeld is trying to keep the memory alive: 
If you thought the ugliness was over now that the GOP runoff for the 6th Congressional District is settled, think again.

Democratic contender Laura Fjeld has brought it all back, releasing a greatest hits of bad things Phil Berger Jr. said during the campaign about fellow Republican Mark Walker.

Just in case you forgot.

"What does Republican Phil Berger Jr. think about the Republican nominee in NC-06 Mark Walker?" the press release says. The list of quotes begins with Berger calling Walker a "deranged, unhinged, pathological liar," and includes a total of 9 damning statements originally made by the Berger campaign.[…]
That follows the tone she set the night of the GOP runoff:
Democratic congressional candidate Laura Fjeld welcomed Republican supporters of Phil Berger Jr. to join her campaign, stating, "Those mainstream Republican voters who are disappointed with their extremist nominee have a home in my campaign.  I represent mainstream North Carolina values, and will work with Republicans, Independents, and Democrats to create jobs and improve education."

Laura outlined the differences between her and Walker, stating, "Mark Walker is a radical extremist who doesn't share the values of North Carolinians.  He wants to raise taxes on millions of working families.  Walker believes that women who are the victim of rape or incest should be forced to carry the resulting pregnancy. Walker would even outlaw some forms of birth control.  This is 2014, we should be talking about jobs, not banning birth control." 

 Laura concluded by stating that, "Walker's extremism has blinded him from the issues that matter. I am laser focused on the issues people care about: creating jobs, fixing our roads, improving our schools, and cutting wasteful spending.  I will work with both sides, be a consensus builder, and get the results we need to help families here in North Carolina.  I will work to end the Washington gridlock while Mark Walker's extremism will make it worse.  I will be a voice for everyone; Mark Walker will be a voice only for the most extreme segment of our society."
Extremist?  A focus on birth control?  I checked out Walker's web site, and found a bunch of stuff about, oh, the economy, cutting regulations, cutting taxes, supporting fracking and other similar energy exploration techniques, and reforming the "social welfare net" to encourage keeping families together and eventual independence.  Fjeld is the one — like Kay Hagan — who is fixated on lady parts.