NC-06: A father & son-initiated food fight in the GOP primary?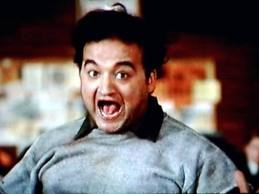 For the first time in eons, there will not be anyone named Coble on the ballot for this congressional seat.  Howard Coble held an iron grip on this seat since the early 80s.  He never had any serious, credible challengers in what had been a Republican-friendly jurisdiction.  So, there never was much excitement.
Well, throw in Coble's retirement and a redistricting that made things a little less Republican, and you've got real potential for some campaign-time excitement.  Former UNC official Laura Fjeld appears to be headed to the Democrat nomination.  There are more than a half dozen folks seeking the GOP nomination — pretty much guaranteeing a runoff to settle things on that side.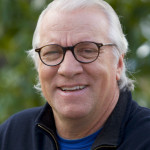 Observers see the leading GOP candidates as: Rockingham County district attorney Phil Berger, Greensboro city councilman Zack Matheny, Greensboro pastor Mark Walker, and Guilford County banker Bruce VonCannon. 
Berger is the son of state senate president pro tem Phil Berger.  VonCannon returned to North Carolina from many years working overseas.  He has hired consultant Carter Wrenn to direct his effort.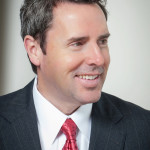 Walker has been campaigning for a while.  He planned to run whether or not Coble retired.  Walker has picked up a lot of support from Tea Party groups — most notably Conservatives for Guilford County.    Matheny is seen as the more moderate member of this foursome.  
As crowded as this field is, it was expected for things to go full-contact.  After all, politics is a contact sport. But the entry of a Wake County-based Super PAC into the race has spawned all kinds of barbs, attacks, counter-attacks, and threats of lawsuits.
The Super PAC in question, Keep Conservatives United, has been launching all kinds of attacks on the Republicans in the race except Phil Berger.  KCU is run by Bob Harris — an alum of the old Jesse Helms political organization who worked with Carter Wrenn, who is working with VonCannon.  The PAC's web site gives a few more clues on what it's about:
Keep Conservatives United is a Super PAC dedicated to electing conservative Republicans and defeating President Obama's robots like Senator Hagan. As a Super PAC, we can accept personal and corporate contributions in any amount.

In 2012, Keep Conservatives United ran ads in Iowa, South Carolina and North Carolina urging conservatives to unite behind one candidate. Unfortunately, conservatives didn't unite for a candidate like Congresswoman Michele Bachmann or Senator Rick Santorum who could have made ObamaCare the defining issue.

Our Treasurer is Robert Harris, a 35 year veteran researcher for Republicans like Senators Jesse Helms and Lauch Faircloth and Representatives like George Holding, Robert Pittenger and Renee Ellmers. Harris has also worked on campaigns for the Republican Governors Association and State Senate Caucus. […] 
Hmmm.  The Republican state Senate Caucus.  THAT caucus is headed by president pro tem Phil Berger.  (And isn't there someone else in this primary race with that same name?) 
Triad City Beat magazine has some great coverage that tells us more about this primary field AND the Super PAC: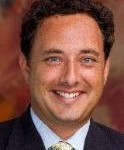 […] Launching his campaign in Rockingham County last November, Berger played up his politically powerful father, whose policies have drawn weekly protests from Moral Monday movement, including sizable contingents from Greensboro.
"Dad is the conservative leader in our state," Berger said. "He's taking the tough fight to Raleigh, and he's winning. In the last session, under his leadership, North Carolina passed the largest tax cut in state history. They made voter ID the law of the land. And they've taken on the education establishment, and they've put kids first, not bureaucrats. Talk about shaking things up.
"For some people it's hard to distinguish between the two of us. He's the one who doesn't use the razor. But I'll tell you how you can tell us apart: I'm the one with more friends. You know, the truth is: He's not making a lot of friends in Raleigh. But then again, that's not why he's there. My guess is, I'll inherit only half of his friends, but all of his enemies."
Berger Jr. has not shied away from leaning on his father for help raising money. In mid-December, Berger Sr. headlined a fundraiser for his son at Caffé Luna in Raleigh whose invited guests included lobbyists with business before the state of North Carolina. Lobbyists representing Duke Energy, the NC Pork Council, Anheuser-Busch and other clients contributed at least $11,100 to the Berger Jr. campaign.
Meanwhile, Bob Harris, who has worked on campaigns for the NC Senate Caucus in addition to Helms' campaigns, had been collecting donations to the Keep Conservatives United super PAC as early as January 2013. Unlike the candidate's campaign, there's no limit on the amount of money donors may contribute to the super PAC.
Keep Conservatives United raised $153,750 from donors across the state, including $50,000 from the president of Captive Aire Systems in Raleigh, $35,000 from a vice president of Rocky Mount trucking company MBM, $25,000 from Alamance County textile company Glen Raven and its CEO, $25,000 from a commercial rental property company owned by Salisbury lawyer Bill Graham, and $5,000 from the president of Greensboro-based RH Barringer Distributing Co.
Many of the same donors made significant contributions to Berger Sr.'s state Senate campaign last year, with $4,000 coming from the president and CEO of Captive Aire, $8,000 from employees of MBM, $8,000 from employees of Glen Raven, $8,000 from Bill Graham and his wife Shari, and $10,000 from employees of RH Barringer.
"There's a lot of overlap in the groups that are interested in influencing Phil Berger Sr. and giving to Jr.," said Bob Hall, executive director of the election watchdog group Democracy North Carolina. "It's pretty apparent that they're trying to win influence with Sr. These include lobbyists who can't by law give to Sr.'s campaign who are giving to Jr.'s campaign."
The funds have been spent on television ads and direct-mail pieces opposing three of Berger's opponents: Walker, Matheny and VonCannon.
[…]
This kerfluffle will likely be filtered down to TWO combatants this coming Tuesday.