NC-03: The buck DOESN'T stop here. (Over THERE, maybe. But NOT HERE.)
I found this little gem posted on Instagram by congressional candidate Allen Thomas (D):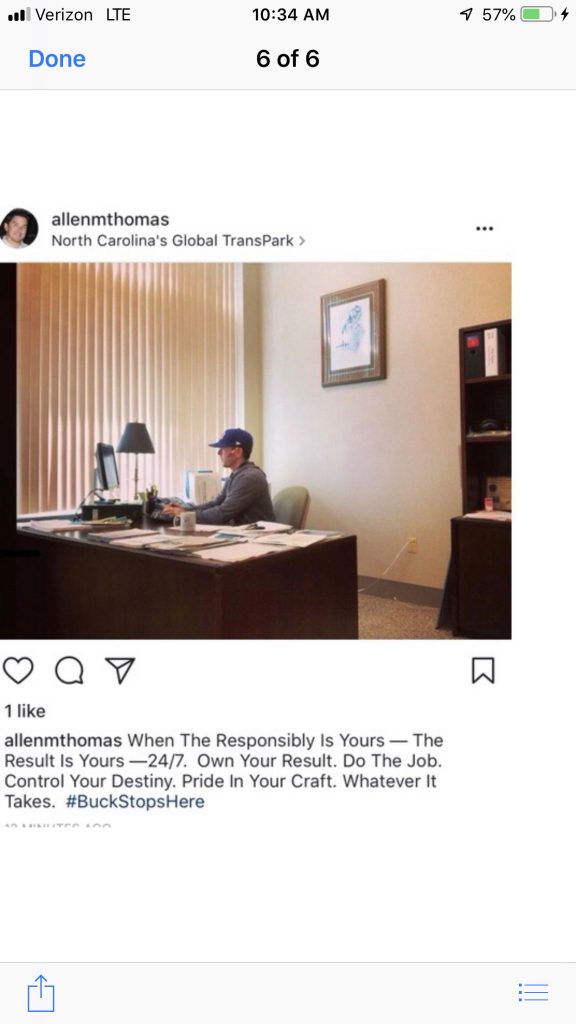 Now let that sink in before you move on to read about his reaction to the unflattering audit of The Global TransPark, the job he quit just before jumping into the congressional race:
[…] Thomas insisted the report does not reflect badly on his leadership.

"It's a reflection on us facing challenges there and turning it around," Thomas said. "We all knew that the Global Transpark had lost its way a number of years ago. It was an organization that had been defunct for years. My job was to find problems and fix them."

Thomas said he did fix the problems and actually reported to state officials the problems that were reflected in the audit report.

"The audit just echoed what we had already done," Thomas said. "We have a new controller in charge of finance."

Thomas said once he realized the previous controller at the GTP was not doing his job he began the process of firing him, but that process took longer than he thought it should.

"It took awhile for the state to allow me to do what I needed to do," Thomas said, explaining that he reported problems with the controller at GTP to state human resources officials and the state officials delayed the process of firing the employee.

Thomas said the report's statements about delays in providing documents and lack of cooperation from management reflect the problems with the controller.

Thomas said he didn't recognize at the very beginning of his tenure at GTP that there were severe deficiencies in fiscal control, but once he did realize it he immediately contacted his board and officials at the state level.

"I inherited dysfunctional folks and outdated systems," Thomas said.[…]
The auditors claimed Thomas dodged them and delayed their work.  The auditors claimed Thomas's administration at the TransPark dragged their feet when asked to hand over key paperwork for review.  They said he didn't tell them he was quitting to run for Congress — which apparently happened mid-audit.  But, apparently, in the candidate's mind, it's ALL somebody else's fault.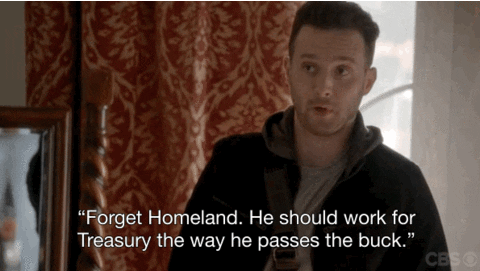 I'm starting to see a pattern here.  With the dilapidated trailer park that was behind on its taxes —  his name got removed from the paperwork and THAT became his wife's fault.   With the internet gambling business, his name disappeared from the ownership paperwork right about the time the drive-bys and the public started asking questions.
Not a lot of "Owning your results" going on here.  (More like a whole lot of passing the buck.)
Oh, and speaking of Instagram, its good to know that Mr. Thomas did have SOME fun while running The Global Transpark: