NC-03: Look what came in the mail! (Two days LATE, of course.)
"Free" must be a synonym for "High" in certain social circles.
Anyway, Dr. Kevin Baiko, one of the 17 candidates for the Third District, got this thought-provoking mailer promoting his candidacy out to Third District mailboxes on Thursday.  The problem?  The election was on TUESDAY.
Here's the other side of the mailer: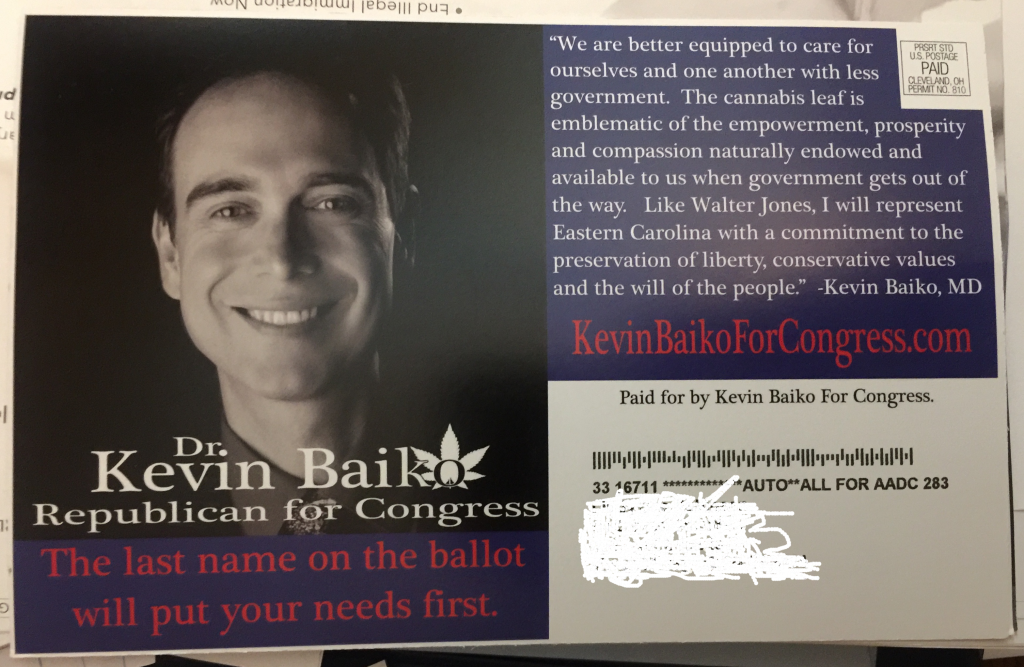 How about the incorporation of the pot leaf into his last name?  That's, um, different.
Weed was apparently not on the top of most Third District voters' minds Tuesday.  Baiko finished second to last in the 17-member GOP field.
Baiko is a renowned marijuana legalization activist.  He and his wife run a medical clinic in Hawaii that dispenses medical marijuana to treat patient pain.